Hello readers, 
Happy Labor Day weekend. I'm Monique O. Madan (pronounced Mad-din), one of The Markup's newest investigative reporters. I started here a month ago after finishing up parental leave, and I'm working on a beat I'm extremely passionate about.
Here's the beat I'm building: investigating technology at the intersection of criminal justice, social justice, government accountability, and immigration. Yes, that's a mouthful, but there's so much to uncover! So many buried stories that have yet to be told. And it's not my first time thinking about how nuanced, complex, and urgent this intersection is.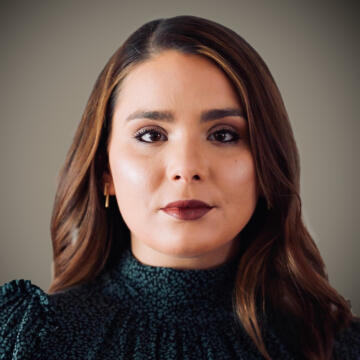 Before joining The Markup, I was a reporter for 15 years, including at USA Today and the Miami Herald, where I worked on investigations and covering immigration, government, and police. My reporting uncovered how former Trump chief of staff John Kelly profited from the detention of migrant children, revealed deficient construction and evidence of money laundering behind a Florida condo collapse, and led to the freedom of a man detained by ICE for a record 11 years. 
After getting tipped off by a prison guard, it took me more than a year to earn the trust of that man, Heriberto DelValle. And like DelValle, more than 400 others trusted me with their stories from behind bars. During the rolling reporting process of "The Immigration Pandemic," a broader, award-winning investigation that exposed the abusive living conditions of those in ICE custody during the COVID pandemic, my phone number got passed around on tiny pieces of paper and written on the walls of bathroom stalls. When detained people were shuffled to different facilities across the country, they wrote the digits on their arms. 
Those stories eventually led to a federal judge ordering ICE to release hundreds of detainees from three Florida facilities. In another case, families were reunited after my story reached the floors of Congress. Another piece uncovered how ICE was coercing detainees to self-deport. The agency halted the practice. 
With a background in people-centered accountability journalism—told from a local, national, and international lens—I plan to penetrate the world of Big Tech. My hope is to change the way people think about technology reporting and bring to light stories that are affecting real people in real ways. 
Today, tech can be the divide between life and death. Algorithms can be racist and decide who deserves what. Privacy is a thing of the past, leading to a more nuanced conversation about risks, consequences, and ethics. The rise of artificial intelligence has taken over every aspect of our day—and there's a lot of money behind it. Who's reaping the benefits? At what cost? Who's getting hurt, and who's getting rich off it?
At The Markup, we are best positioned to attack these stories and execute them in ways that continue to make change. Here are some of the many areas where I'd like to start:
The digitization of U.S. border surveillance
Tech and algorithm use within the prison system and immigration detention
Artificial intelligence and the criminal and immigration court systems
Government accountability and independent tech contractors
Misappropriated government funds used for technology initiatives
Technology's undermining of social justice, equity, and inclusion
Technology's impact on human trafficking, crime, policing, and law enforcement
Mobile apps enabling sexual assault
Negligence, conflicts of interest, and abuses of power in technology companies or the government entities overseeing them
Here's where I need your help. I'm looking to connect with people who:
The Breakdown
Meet SmartLINK, the App Tracking Nearly a Quarter Million Immigrants
Officials say the phone-based app is not meant to conduct "surveillance"—and a quick test didn't raise red flags. But immigrants and advocates aren't convinced
Work or have worked in any of the above systems who can share any behind-the-scenes insight
Are or have been affected by any of these systems
Study these systems as academics, activists, or policymakers
Have news tips, story ideas, data, or documents to share
Want to collaborate on stories
Can introduce and connect me to anyone above
I'm bilingual and Latina, and I invite non-English-speaking sources to get in touch as well. (This post is also available to read in Spanish.) My contact information is in the callout box above, and also at the bottom of this post.
If there's any time to tell stories about how technology is affecting people, it's now. We interact with it daily, whether we notice it or not. And my goal is to humanize those stories, while working to expose abuse, wrongdoing, and inequities affecting vulnerable communities. 
My approach to investigative journalism is traditional yet rare. Dogged and old-school. It's boots-on-the-ground and human-to-human with a strong touch of data and FOIAs galore. I'm a narrative storyteller with an investigative soul. I believe in this work. It's important for me to tell your story with care and authenticity. It's why I don't take your time lightly. 
Thank you for reading, and I look forward to being in touch!
Monique O. Madan
Investigative Reporter
The Markup
How to contact me:
Please leave a way to get in touch with you. All will be confidential. 
(347) 717-4094, ext. 1010
madan@themarkup.org
Twitter/X: @MoniqueOMadan
Instagram: MoniqueOMadan
Facebook: MoniqueOMadan
Snail mail:
Monique O. Madan
P.O. Box 832155
Miami, FL 33283