We're thrilled to announce four additions to The Markup's investigative newsroom. Three reporters—Ese Olumhense, Tara García Mathewson, and Monique O. Madan—and one editor, Soo Oh, will be joining our team.
Their journalism will reflect The Markup's work to challenge technology to serve the public good, be human-first and impact-driven, and equip readers with the tools, knowledge, and agency to drive change.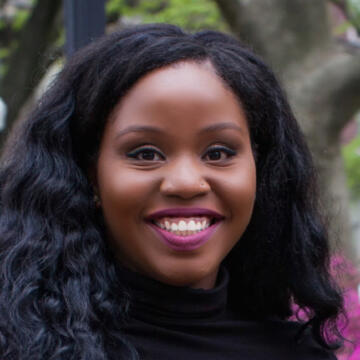 Ese Olumhense joined The Markup on July 5 to investigate the hidden ways government agencies use emerging technologies and the ways these products and programs affect the lives of everyday people. Her beat reaches across several subject areas she has reported on previously, including housing, policing and the criminal legal system, health, and politics.
Before The Markup, Ese was a reporter at Reveal from the Center for Investigative Reporting, where she covered democracy and voting rights. At Reveal, Ese uncovered what voting rights experts described as the most intense voter suppression threat in decades: a national surge in legislation that would create new criminal penalties and entire law enforcement agencies dedicated to election offenses. The piece, which includes both a digital series and a radio component, won a 2022 Sidney Award from the Hillman Foundation.
Ese's reporting has also won the Knight Award for Public Service and a regional Edward R. Murrow Award and has earned honors from organizations including the National Association of Black Journalists' New York chapter, the New York Press Club, and the Newswomen's Club of New York. Her investigations have also been finalists for the Livingston, the national Murrow, and the New York City Deadline Club award.
Ese lives in New York City and is a member of the adjunct faculty at Columbia Journalism School, where she works with fellows at the Toni Stabile Center for Investigative Journalism.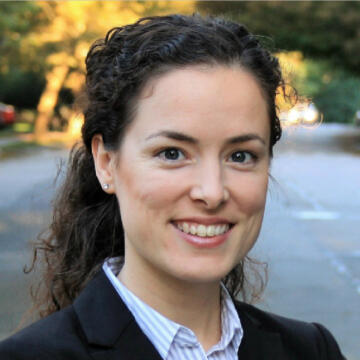 Tara García Mathewson joined The Markup on July 24 to report on the intersection of higher education and technology, with a focus on investigating how colleges and universities are using ed tech, the companies that are profiting from it, and the ways students are being harmed in the process.
Tara has been writing about schools for more than a decade, first as a local reporter in Chicago's northwest suburbs and then nationally. She has won awards for her coverage of the ed tech industry and school discipline. Immediately before coming to The Markup, she spent six years at The Hechinger Report, a nonprofit newsroom focused on innovation and inequality in education. 
Tara explored the "Future of Learning" in K-12 schools, probing the problems and promise of educational technology, and she helped establish Hechinger's investigative team, primarily covering punitive school discipline. She has tracked down federal, state, and local data related to the use of corporal punishment, suspensions for simply missing school, and transfers as a shadow form of exclusionary discipline. Her stories have shaped conversations among state policymakers, advocates, educators, and families, offering unprecedented examinations of the scope and scale of punitive discipline in U.S. public schools.
Tara's work has appeared in a variety of regional and national news outlets, including the Los Angeles Times, The Washington Post, The Boston Globe Magazine, USA Today, and Wired. She grew up in rural western New York and studied journalism and sociology at Northwestern University. She is based in New York City.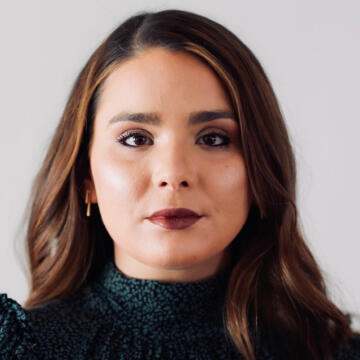 Monique O. Madan joins The Markup on Aug. 2. She will investigate technology at the intersection of criminal justice, social justice, government accountability, and immigration. Her reporting will work to expose abuse, wrongdoing, and inequities affecting vulnerable communities.
Monique was most recently a national investigative reporter at USA Today, where she helped uncover how the federal government was funding a cheap, noxious piping fix that's sickening people nationwide. In 2021, she led a team that revealed how a Florida collapsed condo was born of botched construction and evidence of money laundering.
Before joining USA Today, Monique spent more than a decade at the Miami Herald, where she broke news on the death of Trayvon Martin, produced award-winning coverage of the Florida International University Bridge collapse, and documented the lives of migrant children living in secret camps. Her award-winning work into immigration detention led to the freedom of a man held in ICE detention and solitary confinement for a record 11 years. As a 2019 Reveal investigative fellow at The Center for Investigative Reporting, her accountability reporting unveiled how former Trump chief of staff John Kelly was profiting from the detention of migrant children. Her work has also appeared in The New York Times, The Boston Globe, the Boston Herald, The Dallas Morning News, and El Nuevo Herald.
Monique helps lead the investigative storytelling track for the Maynard 200 Fellowship for journalists of color at the Maynard Institute for Journalism Education, where she mentors rising journalists. Monique is committed to trauma-informed reporting and travels the U.S. teaching students and journalists how to own their beats and build trust with their sources, the art of the rolling investigation, and the power of using their own story and resilience to better tell the stories of others. 
Monique is a graduate of Harvard University (where she was commencement speaker), Emerson College, and the Honors College at Miami Dade College. She's based in Florida.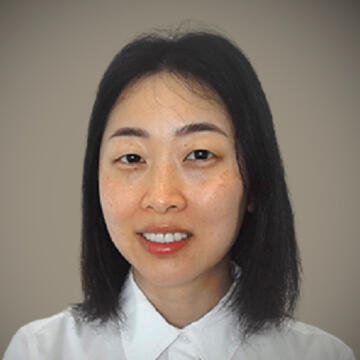 Soo Oh joined The Markup on May 30 as an editor to guide and elevate our enterprise, accountability, data, and investigative journalism.
Soo was most recently the data editor at Reveal from The Center for Investigative Reporting. She has previously reported data stories, coded interactive visuals, and built internal tools at The Wall Street Journal, Vox.com, the Los Angeles Times, and The Chronicle of Higher Education. From 2017 to 2018, she was a John S. Knight Fellow at Stanford University, where she researched how to better manage and support journalists with technical skills. 
She advises OpenNews on its News Nerd Survey and leads data trainings for journalists of color, partnering with The Uproot Project, the Asian American Journalists Association's Pacific Islander task force, and the National Association of Black Journalists. She is currently a lecturer at UC Berkeley's School of Journalism, teaching graduate students how to code and think like data journalists.
We're so thrilled to welcome this incredible group of journalists. Please join us in congratulating Ese, Tara, Monique, and Soo.
---
If you'd like to join our growing newsroom, sign up for our jobs newsletter to be notified when we post new positions. You can view all open positions here.