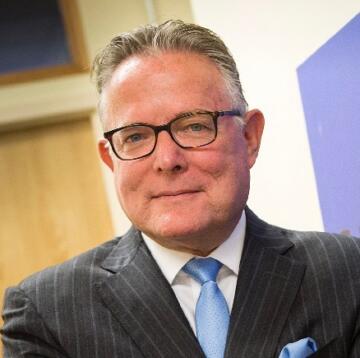 David Boardman is dean of the Klein College of Media and Communication at Temple University in Philadelphia. Since joining the college in 2013, Boardman has led major strategic initiatives that have raised its profile and standing. In 2018, Klein College received the nation's top Equity and Diversity Award from the Association for Education in Journalism and Mass Communications.
Previously, Boardman was executive editor and senior vice president of The Seattle Times, the largest news organization in the Pacific Northwest. Under his leadership, the Times won four Pulitzer Prizes and produced 10 Pulitzer finalists. Boardman himself has been the recipient of numerous other major national awards, including the National Ethics Award from the Society of Professional Journalists, the Goldsmith Prize in Investigative Reporting from Harvard University, and the Associated Press Managing Editors Public Service Award.
In addition to chairing the board of directors of The Markup, Boardman is chair of the Lenfest Institute for Journalism, the nonprofit that owns The Philadelphia Inquirer, and on the board of The Solutions Journalism Network. Boardman is also a past president and board member of Investigative Reporters and Editors and of the American Society of News Editors.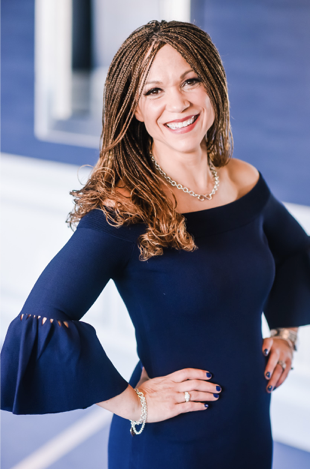 Professor Melissa Harris-Perry is the Maya Angelou Presidential Chair at Wake Forest University, where she teaches courses on American politics and elections at the intersection of race, place, and gender.
Melissa is editor-at-large of ZORA, a Medium publication for women of color. Along with her husband, James Perry, she is principal of the Perry Partnership, which offers both private and political consulting. From 2012 to 2016 she hosted the television show "Melissa Harris-Perry" on weekend mornings on MSNBC and was awarded the Hillman Prize for broadcast journalism. From 2016 to 2019 she served as editor-at-large for Elle.com and a contributing editor for The Nation. She is an award-winning author and sought-after public speaker, lecturing widely throughout the United States and abroad.
Harris-Perry received her B.A. in English from Wake Forest University and her Ph.D. in political science from Duke University. She also studied theology at Union Theological Seminary in New York. Harris-Perry previously served on the faculty of the University of Chicago, Princeton University, and Tulane University. Professor Harris-Perry has been awarded honorary degrees from many universities, including Meadville Lombard Theological School, Winston-Salem State University, Eckerd College, New York University, and Ithaca College.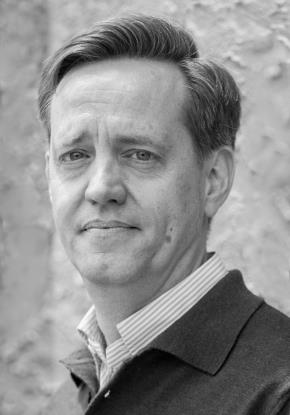 Stuart Karle is the general counsel and a partner of North Base Media, a boutique firm that invests in and manages funds investing in media and technology companies that serve major growth markets. With expertise in legal issues related to media and media technology, Karle also works with portfolio companies when they confront press freedom, intellectual property, and regulatory issues.
Before joining NBM in 2014, Karle was the chief operating officer of Reuters News, a division of Thomson Reuters and then the largest independent news organization in the world. Karle was a member of the leadership team that restructured and reinvigorated the news agency. From 1992 until 2008, Karle was a lawyer at Dow Jones & Company, Inc., ultimately serving as a vice president and general counsel of The Wall Street Journal.
He is the chairman of the Board of Trustees of the Columbia Daily Spectator, Columbia University's student newspaper, and was a founding member of the international advisory board of the Media Legal Defence Initiative. Before attending law school, Karle was a reporter for the Capital Markets Report, published by the Dow Jones News Service.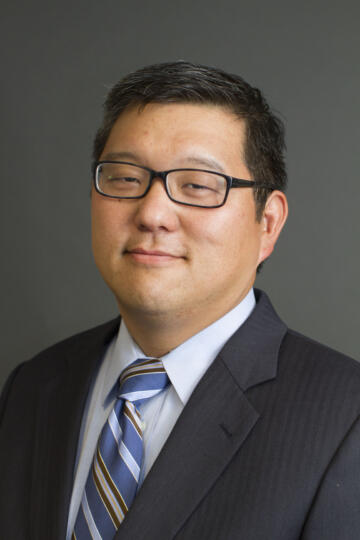 Paul Ohm is a professor of law and the associate dean for academic affairs at the Georgetown University Law Center and serves as a faculty director for the Center on Privacy and Technology and the Institute for Technology Law and Policy. His research focuses on information privacy, computer-crime law, intellectual property, and criminal procedure.
With an undergraduate degree in computer science and professional experience as a network systems administrator, Ohm works to build interdisciplinary bridges between law and computer science. He served as a federal prosecutor in the U.S. Department of Justice's Computer Crime and Intellectual Property Section and a senior policy adviser to the Federal Trade Commission.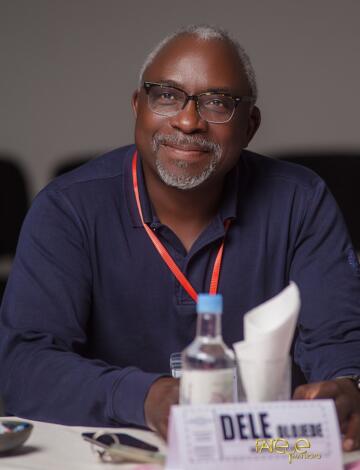 Dele Olojede is the founder and host of the annual Africa in the World festival, which brings together provocative thinkers from around the world in the Cape winelands of South Africa to discuss some of the largest challenges and opportunities facing Africa. A writer, editor, and publisher over nearly four decades, he has been a correspondent in New York, Johannesburg, and Beijing, reported from more than 75 countries, and published an investigative newspaper in Lagos.
He is a moderator of the Aspen Institute's leadership seminars and a fellow of its global leadership network. He serves on the global advisory board of Luminate, the board of EARTH University in Costa Rica and various other organizations. He is a winner of the Pulitzer Prize for International Reporting in 2005 for his reporting on the aftermath of the Rwandan genocide.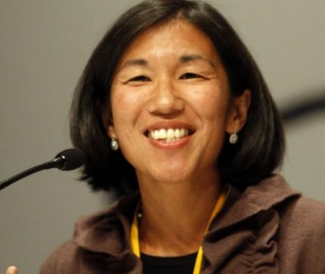 Nicole Wong specializes in assisting high-growth technology companies to develop international privacy, content, and regulatory strategies. She served as deputy U.S. chief technology officer in the Obama administration, focused on internet, privacy, and innovation policy.
Before her time in government, Wong was Twitter's legal director for products and Google's vice president and deputy general counsel. She frequently speaks on issues related to law and technology, including five appearances before the U.S. Congress. She chairs the board of Friends of Global Voices, a nonprofit organization dedicated to supporting citizen and online media projects globally. She also sits on the boards of WITNESS, an organization supporting the use of video to advance human rights, and the Mozilla Foundation, which promotes the open internet, and she is co-chair of the Digital Freedom Forum and an adviser to the AI Now Institute, the Alliance for Securing Democracy, Luminate, Refactor Capital, and the Albright Stonebridge Group.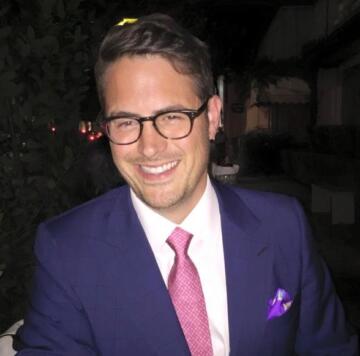 Jason Yurasek is a technology, corporate, and litigation attorney in San Francisco. For more than 20 years, he has helped clients with their most challenging issues. In addition to filling many roles for technology clients, he serves as general counsel, officer, and director of Craig Newmark Philanthropies.
Yurasek has been committed to volunteering and community service; as a student he served as pro bono legal counsel at the Bluhm Legal Clinic at Northwestern Pritzker School of Law and then continued that work in private practice, working for children and the wrongfully convicted, and for many years he served on the board of a San Francisco cooperative school.
Yurasek received his law degree, cum laude and Order of the Coif, from Northwestern Pritzker School of Law, and his bachelor's degree from Indiana University Bloomington.