Hi everyone,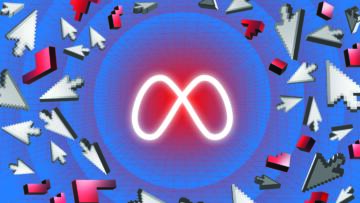 Pixel Hunt
Help Us Investigate Facebook Pixel Tracking
The full extent of how Facebook tracks people on the web is not understood—but you can help uncover what data the tech giant is gathering about you
Reporter Colin Lecher here. I'm back today to tell you a little about the huge, ongoing change we've spurred from one of our long-running investigations: Pixel Hunt.
Back at the beginning of last year, we announced that we wanted to investigate a little-examined bit of code called the Meta Pixel. The code allows website operators to track their visitors and transmit data on their behavior to Facebook. The code can track pageviews, what someone purchased, what they clicked, or even what they entered into a form. 
The idea is that those website operators can then use the data to reach people on Facebook with advertising. That means Facebook and its parent company, Meta, get paid with advertising dollars. Facebook can also use the information it's sent to power its targeting algorithms, making them better at finding people in the future. 
The code is used in millions of places across the web, but unless you have some technical skills, you'll likely never notice when you're browsing a page that's using the tool. We wanted to see whether the pixel was sending sensitive or unexpected data to Facebook, so we teamed up with Mozilla Rally to let readers send us anonymized browsing data whenever they stumbled across a pixel.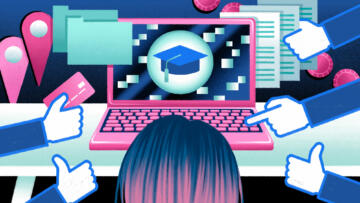 Pixel Hunt
Applied for Student Aid Online? Facebook Saw You
The FAFSA form included code that sent personal information back to Facebook
Thousands participated, and in the first year of the project, we made some startling discoveries. Pixels, we found, were capturing data on sites for the national student financial aid application, major hospitals, telehealth services, and tax preparation companies.
What we call impact drives everything we do at The Markup. When we shine a light on a problem, it's because we see the potential for change. And it soon became clear that this would be one of the most impactful projects I've personally ever worked on.
In response to our stories, many sites immediately reversed course and removed their pixels. Not only that: Lawmakers called for immediate action, and attorneys filed dozens of lawsuits alleging that the practice of gathering the data was unlawful. 
At this point, you might think that the project would be over and done. But we're still seeing reverberations. 
Since last month, we've seen legal action taken against companies in response to three different stories in our series. 
For one, a proposed class action lawsuit in Pennsylvania was filed against the Rite Aid corporation last month. The suit follows a June article from The Markup and KFF Health News that found the company and other popular drug stores were sending sensitive information through pixels on their sites. The data sent to Facebook included information on whether visitors were considering purchasing Plan B or HIV tests. The suit argues that, by gathering data through the pixel, Rite Aid obtained protected health information on visitors without consent. 
This month, another proposed class action was also filed, this time directly against Meta. In this case, the suit argues that Meta can be held liable for collecting health data from people who didn't have a Facebook account.
"Plaintiffs and other non-users made the conscious decision to withhold their information from Meta by refusing to create Facebook accounts or by deleting their existing accounts," the suit reads. "Nonetheless, Meta has followed these individuals into the digital equivalent of doctors' offices, support group meetings, and pharmacies." 
Both of the suits cite The Markup's series on the pixel. 
And in a unique legal argument, this week California attorneys filed suit against H&R Block, Meta, and Google. Their suit uses an organized crime statute, the Racketeer Influenced and Corrupt Organizations Act, or RICO, alleging that the companies violated the law through "racketeering activity" by tracking visitors.
The suit follows a 2023 report led by Sen. Elizabeth Warren and spurred by The Markup's reporting on tax preparation companies. The report, which reexamined the tax prep companies The Markup initially found sharing data, found that companies had acted recklessly by sharing taxpayer information with Facebook and recommended federal agencies further investigate. 
Those suits join the many others that have already been filed, but litigation isn't the only place we're seeing action. Regulators are also noticing. 
Earlier this month, the FTC sent warning letters to the tax preparation companies we reported on last year. The letters tell the companies that sharing data with third parties could result in massive fines—as much $50,000 per incident. The companies we reported on receive tax information from millions of people each year. 
We don't expect this to be the end of our reporting on the pixel, and we'll continue tracking the impact from the project as it comes. 
Stay tuned, and thanks for reading,
Colin Lecher
Reporter
The Markup