The U.S. Department of Justice and 11 states filed a federal lawsuit on Tuesday accusing Google of illegally monopolizing the market for search through anticompetitive behavior.
Among the evidence cited were documents obtained by The Markup and published in August, training materials for new employees that caution them to avoid certain words in all their communications because "Words matter. Especially in antitrust law."
Employees should avoid words like "crush," "kill," or "block" when referring to competitors and "assume every document will become public," according to the training materials.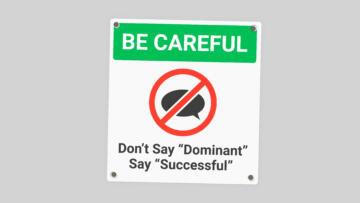 Google the Giant
To Head Off Regulators, Google Makes Certain Words Taboo
The Markup obtained internal documents that coach new employees to avoid creating "very real legal risks" in using words like "market" and "network effects"
The lawsuit said Google criticized Microsoft for anticompetitive behavior when that company was sued years ago for unlawfully maintaining its dominance over personal computer operating systems through exclusionary contracts.
"Back then, Google claimed Microsoft's practices were anticompetitive, and yet, now, Google deploys the same playbook to sustain its own monopolies," the lawsuit says. "But Google did learn one thing from Microsoft—to choose its words carefully to avoid antitrust scrutiny." The lawsuit then notes that Google "employees received specific instructions on what language to use (and not use) in emails."
The lawsuit goes on to quote Google's chief economist saying, "We should be careful about what we say in both public and private. 'Cutting off the air supply' and similar phrases should be avoided." In the Microsoft trial, a phrase about cutting off Netscape's air supply was attributed to an employee.
When The Markup asked about the training documents for the story published in August, Google spokesperson Julie Tarallo McAlister said they had been used for "well over a decade."
"These are completely standard competition law compliance trainings that most large companies provide to their employees," she wrote in an email. "We instruct employees to compete fairly and build great products, rather than focus or opine on competitors."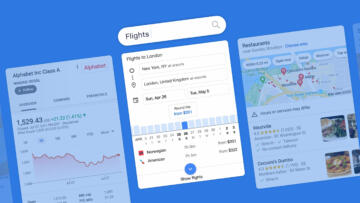 Google the Giant
Google's Top Search Result? Surprise! It's Google
The search engine dedicated almost half of the first page of results in our test to its own products, which dominated the coveted top of the page
The principal accusation in the lawsuit is that Google violated the Sherman Antitrust Act by "unlawfully maintaining monopolies" in search and online advertising through "anticompetitive and exclusionary practices" that ultimately make search less useful for users and ads more expensive for advertisers. In a blog post, Google senior vice president of global affairs Kent Walker called the DOJ's case "a deeply flawed lawsuit that would do nothing to help consumers."
The complaint also says Google abuses its market dominance, pushing "organic links further and further down the results page" in favor of ads and its own vertical search products. In an investigation published in July, The Markup found that 41 percent of the first page of mobile search results is dedicated to Google content, including its vertical search products such as Google Flights and its jobs search.
The DOJ complaint alleges that this practice pushed results leading to other websites "below-the-fold," the part of the search results page that doesn't appear unless a user scrolls, which requires those websites to "buy more search advertising from Google to remain relevant." The Markup found Google content took up 63 percent of the search results "above the fold."
Google spokesperson Lara Levin at the time called The Markup's investigation "flawed and misleading" and "based on a non-representative sample of searches." (Google does not make a representative sample of searches available for research or journalistic inquiries.) Levin said Google's goal is to "quickly direct searchers to great information, wherever that information is."