What's up, world? 🤓 I'm Ese Olumhense, one of the latest hires at The Markup. I'll be reporting on government here: the ways federal, state, and local agencies are finding, vetting, and using new technologies. I'm fascinated by the ways these products are packaged and marketed to our leaders—and by the private companies making fortunes from public dollars.
These interests meet in my first story for The Markup: a juicy look at Axon's seemingly ongoing plans to develop Taser-equipped drones as a response to mass shootings. The company, which makes both Taser devices and body-worn cameras, boasts that its products are already used by more than 95 percent of state and local law enforcement agencies in the United States. Its CEO has proposed embedding weaponized drones in school classrooms, armed with surveillance cameras and microphones, to be used to incapacitate active shooters. (Yes, you read that right.)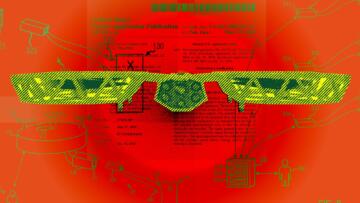 Axon's Ethics Board Resigned Over Taser-Armed Drones. Then the Company Bought a Military Drone Maker
The CEO's vision for Taser-equipped drones includes a fictitious scenario in which the technology averts a shooting at a daycare center
When Axon made this surprising announcement last year, three quarters of its ethics board—a panel of academics, attorneys, activists, and former law enforcement officials—resigned in protest, saying they had "lost faith in the company's ability to be a responsible partner." The explosive exodus halted the weaponized drone development program, Axon's CEO said. 
But it didn't kill it, folks, as our latest shows. Axon still appears to be moving forward with its armed drone plan. In July, the company acquired Sky-Hero, a company based in Belgium that manufactures drones and unmanned ground vehicles. Sky-Hero has already developed so-called "distraction" technology for some of its drones and rovers that produces the same sound pressure levels as a semiautomatic rifle, it said in the description of a YouTube video showing off the tech, acting as a "true non-lethal flashbang."
As you can read in the piece, I tracked down members of the former ethics advisory board to learn more about the implications of weaponizing drones. (Spoiler alert: there are M A N Y, including the obvious risks of physical harm and potential misuse.) I also spent lots of time reading through Axon statements, investor reports, patent documents, and even the book "The End of Killing," written by Axon CEO Rick Smith. 
Ultimately, I also asked Axon how soon we could see Taser-equipped drones on the market. They still haven't gotten back to me.
A little bit more about me, since you've read this far: I am obsessed with creative approaches to investigative storytelling. Before I got to The Markup, for example, I used body-cam footage from companies like Axon to add dimension to my reporting on voting crimes investigations. Using those images and sound, obtained through public records requests, I was able to illustrate just how deeply these investigations stirred fear and chilled voters. That report, part of a package called "The Ballot Boogeymen," recently won a national Edward R. Murrow Award. 
Now, I'm looking at government and technology, and I would love your help. What are journalists missing here? I'm interested in how technology is pitched as a solution for issues not only in policing and our criminal legal system, but in schools, government workplaces, and emergency management capacities. I'd also love to hear more about how tech is changing public transportation, public housing, and our environment and infrastructure. 
There is near-unlimited latitude here: Almost all of us deal with government in some way, and corporations and their products seem to have an increasing say in how we're governed. I recently had a conversation with Matthew Guariglia, a senior policy analyst at the Electronic Frontier Foundation, about how this affects policing, and he blew me away with the following: "Critical decisions about public safety are being decided by marketing departments." !!!!!!!!
I'm looking forward to reporting on tech in our collective interest. Please reach me if you have tips, thoughts, or leads that might be helpful. (Or if you're a government employee and you want to say hello ☺️.) I'm at ese@themarkup.org, on Signal or Whatsapp at (917) 407-0635, and you can send me some snail mail at The Markup, P.O. Box 1103, New York., NY 10159.
Thanks for reading,
Ese Olumhense
Reporter
The Markup