Hi, readers. I'm excited to introduce myself to all of you! I'm Tara García Mathewson, one of The Markup's newest reporters, and I will be covering higher education here. My first story ran this past week, and I'd like to tell you more about it, as well as what I plan to cover on this beat.
Machine Learning
AI Detection Tools Falsely Accuse International Students of Cheating
Stanford study found AI detectors are biased against non-native English speakers
First, in case you missed it, my story is about bias embedded in AI detectors, which became popular on college campuses after ChatGPT created a new panic about cheating. The detectors aim to identify AI-generated writing. While you might consider that a laudable goal, AI detectors work by searching for predictable phrasing, simple vocabulary, and less complex grammar—hallmarks of AI-generated writing that coincidentally match the writing style of many non-native English speakers.
The detectors, my article explains, make many international students uniquely vulnerable to false accusations of cheating. I spoke with several students who were worried about the possible consequences, ranging from uncomfortable conversations with their professors and hurt feelings to long-term reputational damage and potential deportation. I also spoke with educators who were frustrated by the detectors' accuracy problems, as well as the panic around ChatGPT's use on college campuses.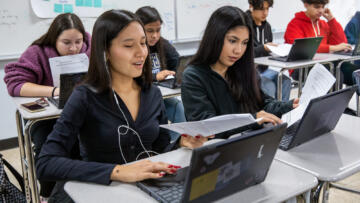 The BreakdownMachine Learning
How to Buy Ed Tech That Isn't Evil
Four critical questions parents and educators should be asking
If you missed the story last week, please check it out and share it with any college students or faculty in your life. I'd still love to hear from instructors who have noticed trends in AI detectors' mistakes and from students who have themselves been falsely accused of cheating thanks to the faulty tools. Besides international students, campuses are home to many recent immigrants whose first language is not English, and they, too, remain particularly vulnerable to AI detectors' biases. I can be reached at tara@themarkup.org if you would like to share your experience or pass along my email to someone you know!
In the meantime, let me tell you how I'm thinking about this beat. I plan to focus on the use and misuse of technology in higher education. I want to uncover harms that can be attributed to the use of ed tech and the proliferation of online learning. I'm particularly interested in chronicling the harms to students who have disabilities, those with lower incomes, those who live in rural areas, and those who are immigrants, first-generation college students, returning students, caregivers, or any combination of the above.
While elite institutions will appear in my stories, I will look most closely at what is happening at the places enrolling the vast majority of U.S. higher education students, meaning less-selective institutions like community colleges and public four-year institutions.
I also want to investigate the companies making money off for-profit education and the multibillion-dollar ed tech market. I'll be back in your inboxes when I find examples of their profits coming at the expense of students.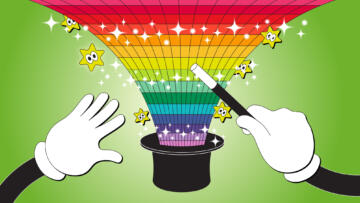 LevelUp
Magic Spreadsheets That Equip the Public
Use these tools and techniques to bring "receipts from streets" with little-to-no code
I have had a number of conversations with researchers, advocates, IT professionals, professors, and students over the last few weeks, getting the lay of the land in the higher ed world. I come to The Markup with more than a decade of education reporting experience, though mostly in K-12 schools. I look forward to gaining a deeper understanding of how colleges and universities work—or don't—and expanding The Markup's coverage of higher education. In fact, here's another in-case-you-missed-it shoutout: Did you see Todd Feathers' 2021 story about how universities use race as a risk factor for student success? The software Todd profiled, EAB's Navigate, is apparently still used by more than 850 colleges and universities to advise more than 10 million students. The story is worth a dip into the archives to read!
Should you have any ideas for me, or one day come across something troubling involving tech and higher ed, please know I'd love to hear from you. Again, you can email me at tara@themarkup.org.
Thanks for reading! I look forward to being in touch.
Tara García Mathewson
Reporter
The Markup