A proposed class-action lawsuit has been filed against the maker of family-tracking app Life360, alleging it sold users' location data without permission.
The federal suit was brought on behalf of a Florida minor and his family, who say they never would have used Life360 had they known about the data sales. They allege "unjust enrichment," citing a December 2021 Markup investigation that revealed Life360 was selling the precise locations of millions of users—largely kids and families—to about a dozen different location data brokers.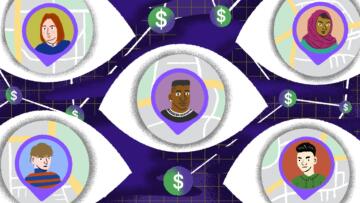 Privacy
The Popular Family Safety App Life360 Is Selling Precise Location Data on Its Tens of Millions of Users
The app is a major source of raw location data for a multibillion-dollar industry that buys, packages, and sells people's movements
Life360 disclosed the lawsuit in its May 15 quarterly earnings filing with the Securities and Exchange Commission (SEC). It was filed in the Northern District of California Jan. 12.
The complaint alleges that the data sold by Life360 can be used to identify users and their visits to sensitive locations, "including places of religious worship, places that may be used to infer an LGBTQ+ identification, domestic abuse shelters, medical facilities, and welfare and homeless shelters." The complaint claims this "poses an unwarranted intrusion into the most private areas of consumers' lives," it continues, and could expose them to "stigma, discrimination, physical violence, emotional distress, and other harms." The suit is demanding a jury trial, and seeks "compensatory, statutory, and punitive damages" to be determined by the court.
Ed Tagliaferri, a Life360 spokesperson, told The Markup in an emailed statement, "While we don't comment on pending litigation, Life360 remains committed to transparency and choice. We disclose our data practices and give members meaningful choices about how their data is used, processed, and shared, including the ability to opt out of even aggregated data sales." In its SEC filing, the company said it "intends to defend against the claim."
Life360 announced it would stop selling precise location data to the dozen or so data brokers it had been working with a month after The Markup published its investigation, cutting off one of the largest sources of data to the multibillion-dollar location data industry. Instead, the company said, it would sell aggregated data to Placer.AI, a major figure in the location data industry. It would also continue to sell precise location data only to Arity, an Allstate company. 
On May 26, 2023, the judge in the case approved an order to delay proceedings until after a mutually agreed upon private mediation session on Aug. 21, 2023. The parties have until Aug. 25 to submit a status report to the court.
The Markup will continue to follow this case.