New York — September 22, 2020
The Markup, a nonprofit newsroom that investigates how the world's most powerful institutions are reshaping society with technology, today announced the launch of Blacklight, a real-time website privacy inspector that empowers anyone to uncover how their personal data is collected as they browse the internet. Built in-house by a team of investigative journalists and creative technologists led by Investigative Data Journalist Surya Mattu, Blacklight is a thorough digital forensics examination that instantly illuminates the hidden infrastructure of the surveillance economy.
"Products that violate people's privacy by pocketing their personal data go unseen by design," said The Markup's editor-in-chief, Julia Angwin. "Accountability journalism is at its best when it exposes truths intended to be concealed. So with Blacklight, our team imagined a product of our own that could make the invisible visible, and lift civic understanding of critical data privacy issues."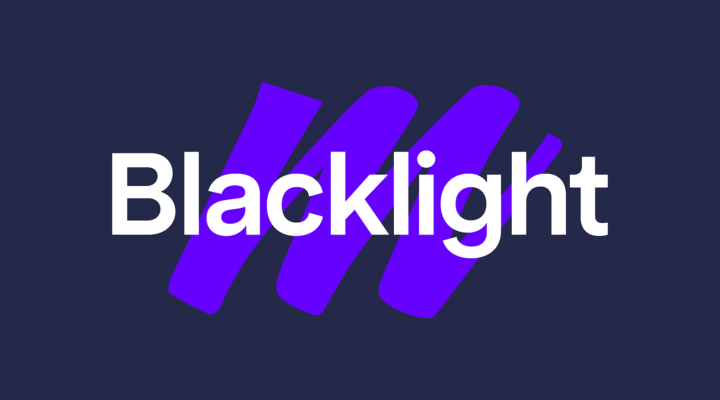 To expose the various ways in which personal data is siphoned away from the public as they visit websites they rely on, Blacklight runs custom software that performs a series of seven distinct investigative tests. Each test reveals a different method of surveillance, including:
Third-party cookies: these are commonly used by advertising tracking companies to profile you based on your internet usage;
Ad trackers: scripts and beacons that identify and collect information about you;
Key logging: when third parties monitor the text that you type into a webpage before you hit the submit button;
Session recording: technology that monitors and records your behavior on a webpage—including mouse movements, clicks, touch screen touches, scrolling down the page, and anything you type into a form even if you don't click submit;
Canvas fingerprinting: techniques that try to identify your browser without setting a cookie and can identify you even if you block all cookies;
Facebook tracking: code that allows other websites to target you later with ads on Facebook;
Google Analytics 'Remarketing Audiences': a tracker that allows websites to serve targeted ads to you across the internet.
Blacklight stands out from similar privacy tools by the number of trackers it tests for, by returning instant analyses that are free to the public, and by providing users educational and plainspoken mini-explainers that demystify the many ways people are being surveilled online. Written by The Markup's Aaron Sankin and Surya Mattu, these mini-explainers serve to heighten the public's awareness and deepen its understanding of the surveillance economy and its growing impact on society.
"Journalism isn't just the first rough draft of history, it's a blueprint for a better future," said Nabiha Syed, president of The Markup. "We want readers to view themselves less as passive consumers of news, and more as proactive champions of truth. Building tools like Blacklight encourages that kind of powerful shift in mindset."
While Blacklight has the ability to expose the invasive nature of surveillance tech on individuals, it's also a powerful investigative tool for examining macro-trends and patterns in surveillance across the internet as a whole. In service of that, The Markup's Aaron Sankin and Surya Mattu today published a months-long investigation that used Blacklight to scan and capture insights about 81,593 of the world's most trafficked websites. In it they discovered a number of surprising results that paint an unsettling picture about the state of data privacy across the internet. Among the key findings:
More than 5,000 were "fingerprinting" users, identifying them even if they block third-party cookies;
More than 12,000 websites loaded scripts that watch and record all user interactions on a page—including scrolls and mouse movements;
74% of sites loaded Google tracking technology;
33% used Facebook tracking technology;
Just 13% of sites did not load any third-party cookies or tracking network requests.
The full investigation—"The High Privacy Cost of a 'Free' Website"—can be read here. Accompanying the investigation is an article with tips on how readers can better safeguard their data. And, in the spirit of its "Show Your Work" philosophy, The Markup has published a detailed methodology on how it identified the types of tracking that Blacklight can spot. The methodology includes a link to the open-sourced underlying codebase used to build Blacklight so that others can engage with and build upon its work.
To celebrate the launch of Blacklight, The Markup will host an event this Thursday, September 24 at 7pm ET called "That Tracks: Introducing Blacklight." The evening will be open to the public on Twitch and feature art, movement, music, and a conversation between Markup investigative data journalist and Blacklight creator, Surya Mattu, and human rights technologist Sabrina Hersi Issa. In the meantime, The Markup invites the public to visit Blacklight to uncover their own data privacy findings, and welcomes results worthy of further exploration to be sent to their team of investigative reporters.
ABOUT THE MARKUP
The Markup is a nonprofit newsroom that investigates how powerful institutions are using technology to change our society. We are a new kind of media organization, staffed with an unparalleled roster of quantitative journalists who pursue meaningful, data-driven investigations. Whenever possible, we will publish the underlying datasets and code that we use in our investigations, as well as a detailed methodology describing the data, its provenance and the statistical techniques used in our analysis. We invite academics, journalists, policymakers, consumer activists, and community organizers to engage with our findings.