Three congressional Democrats are demanding that the Internal Revenue Service investigate tax preparation companies for sharing sensitive taxpayer data with Facebook after The Markup revealed the practice in an investigation last year.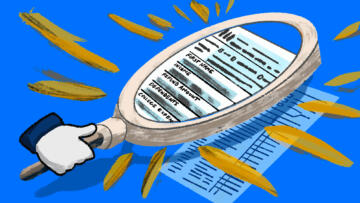 Pixel Hunt
Tax Filing Websites Have Been Sending Users' Financial Information to Facebook
The Markup found services including TaxAct, TaxSlayer, and H&R Block sending sensitive data
In that investigation, The Markup found popular tax preparation websites, including TaxSlayer, TaxAct, and H&R Block, were sending sensitive personal and financial information to Facebook when users filled out their taxes. The personal data sent by each tax company varied, but examples include filers' return amounts and information on dependents. The information was gathered through a tool created by Facebook's parent company, Meta, called the Meta Pixel. The pixel is used by many businesses to gather information about their website visitors for advertising purposes.
Citing The Markup's investigation, representatives sent a letter to the head of the ​​Treasury Inspector General for Tax Administration, which provides independent oversight of the IRS, calling upon the IRS to conduct an investigation. The letter questions whether the companies violated laws requiring tax preparers to keep taxpayers' information confidential. It was signed by Reps. Adam Schiff and Judy Chu of California and Raja Krishnamoorthi of Illinois.
"We are concerned about the implications these findings have on the rights of taxpayers and on fairness for the working-class Americans who largely depend on the services of private companies to e-file their taxes," the letter reads. 
The letter goes on to ask how many taxpayers may have been affected by the data sharing and whether it's possible to learn who those taxpayers are. The representatives also ask whether the office may issue criminal referrals in connection with the practice and what "legislative remedies" Congress should consider to prevent similar incidents in the future. 
The tax filing services have all removed their Meta Pixels or changed the pixels' settings to capture less data. But they and Meta have continued to face trouble over their prior sharing of taxpayer data. Customers of the tax services filed two proposed class action lawsuits against Meta, alleging that the sharing of their information violated various state and federal laws. Other lawmakers, meanwhile, have also pressed for further information. Sen. Elizabeth Warren, five other senators, and two representatives asked Meta, the tax websites, and Google, whose tracker collected sensitive information from one of the tax websites, for details about the data sharing. 
Today's letter asks for a timely response as the 2022 tax filing deadline approaches. "We strongly urge you to take swift action to thoroughly investigate, take steps to mitigate the harm caused, and protect the rights of American taxpayers," the letter states.