Marilyn Walto's family didn't expect her to make it through the year. A chronic disease was attacking her bile ducts and destroying her liver. Without a transplant, she would die. In an administrative room in a Boston hospital, her surgeon and transplant coordinator explained that donated livers were in short supply, especially in Massachusetts, where waiting lists were particularly long.
But they had a plan to change that. And she could help.  
With that, Walto, now 72, agreed to become one of six plaintiffs in a 2018 lawsuit, stepping into a years-long battle about how scarce donated livers are distributed across America and what fairness means when it comes to saving the lives of those with end-stage liver disease. 
Transplant officials in states with long waiting lists had for years argued that their patients were sicker than those in other states and deserved to be saved first, even though some of their states had done a poor job of gathering organs from local donors. Meanwhile, many states with shorter lists were better at getting organ donations but worse at getting sick people onto the transplant waitlist in the first place because their residents disproportionately struggled with access to care, lower insurance rates, and geographic challenges. Their transplant officials protest that it's not fair to take resources from already disadvantaged states, and multiple congressional investigations are now examining the functioning of the four-decade-old system for organ sharing.  
A yearlong investigation by The Markup and The Washington Post found that the 2018 lawsuit was the linchpin that changed the liver donation system to benefit states with longer waiting lists—in particular New York and California, whose transplant officials had pushed for the change for years. Both states have recently seen their highest transplant numbers in more than a decade even though, according to an audit and federal performance reports, they also have two of the country's worst-performing organizations in charge of persuading in-state families to donate their dying loved ones' organs.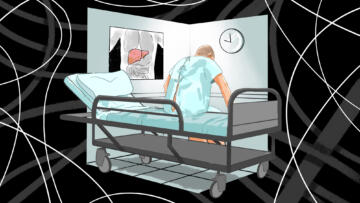 Organ Failure
Poorer States Suffer Under New Organ Donation Rules, As Livers Go to Waste
Life-saving liver transplants have plummeted in some Southern and Midwestern states with higher death rates from liver disease, while New York and California have made big gains
Walto's lawsuit, the investigation found, was funded by a group of hospitals in New York, which along with others in Massachusetts and California, recruited Walto and three other plaintiffs. 
These hospitals and others with the same ambition, the investigation found, engineered the change through the 2018 lawsuit, letters to federal health officials, proposed legislation in Congress, and through internal policymaking at the United Network for Organ Sharing (UNOS), the private organization that contracts with the federal government to oversee the transplant system. In emails reviewed by The Markup, major players behind the new policy expressed disdain for their colleagues in poorer states and dismissed concerns that the change would disadvantage deserving patients in rural areas.
The new rules—called the "acuity circles" policy—were implemented in February 2020 and broadened the initial area a liver is shared to 575 miles around the donor's hospital. It succeeded in increasing the supply of livers for 40 percent of states, data shows, but at the expense of poorer states including Alabama, where fewer people get on the waiting list in the first place. Alabama performed 56 fewer liver transplants in 2021 than it did before the change, a 44 percent drop, despite the fact that donations and transplants nationally were up overall and have been for years.
UNOS, the hospitals, and "organ procurement organizations" that sought the change defend it, saying it helps the patients most at risk of dying while also acknowledging that those same patients are also at a higher risk of dying after the transplant.
"The policy has directed livers more effectively to the most medically urgent candidates, reduced transplant waiting list deaths, and reduced needless variation in different parts of the country for how sick a person must be in order to receive a lifesaving liver transplant," James Alcorn, a spokesperson for UNOS, said in an email. 
According to documents and interviews, this is how it came about.
Before February 2020, physical proximity was one of the most important factors in determining who got a new liver. The previous system divided the country into dozens of "donation service areas," each surrounding transplant hospitals. These combined to make 11 regions. When an organ became available, the selection algorithm would identify the sickest matching patient in the donation service area; if there was no match or it wasn't accepted, it would be offered to waitlisted patients in the larger region and then nation.
For years, this engendered acrimony and controversy.
Areas with long waitlists argued that these boundaries led to decisions that were difficult to justify. A liver collected in Newark, N.J., for instance, would be offered to patients all over that state before being offered to waitlisted patients right across the Hudson River in New York City. 
UNOS, which has held the federal contract to oversee the transplant system for just shy of 40 years, wears many hats: It's a regulator, a policymaker, and a member organization made up of hundreds of surgeons, hospitals, and nonprofits contracted to collect organs in specific territories called organ procurement organizations. It operates the nationwide transplant system called the Organ Procurement and Transplantation Network (OPTN). While in theory UNOS is a separate entity from the OPTN, practically speaking, they have functioned as one, including sharing a board.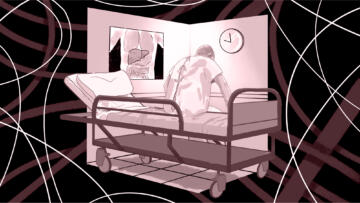 Show Your WorkOrgan Failure
How We Investigated UNOS's Liver Allocation Policy
We found that new requirements led to plummeting transplants in some poorer states while New York and California saw big gains
In 2012, UNOS gave its liver committee—made up of more than 20 transplant surgeons and other experts from around the country on both sides of the controversy—a narrow task: determining how the system for liver transplants should, for the first time, prioritize illness over proximity to the donor. The law, it said, has forbidden organ distribution policies since 2000 to consider a candidate's location, though a court hasn't ruled on whether the previous system's handling of geography was in violation of the law, according to Benjamin McMichael, associate professor at the University of Alabama School of Law.
Exactly how to solve that problem led to a deeply contentious debate that lasted for five years. 
Three organizations went as far as jointly creating a lobbying group to promote their point of view: the Coalition for Organ Distribution Equity, or CODE, was formed in 2015 by the Greater New York Hospital Association (GNYHA) trade group; LiveOnNY, the organization that collects donated organs in New York City; and OneLegacy, which collects donated organs in Los Angeles. CODE's stated goal was to "make the system equal." Its membership had expanded to more than a dozen organizations by September 2017, primarily hospitals, across New York, California, and Massachusetts.
OneLegacy declined an interview or to answer written questions, but defended the outcome of this lobbying in an emailed statement. "Surgeons are transplanting more livers than ever before," Tom Mone, chief external affairs officer, said. "This policy fulfills the federal mandate that organs be shared as broadly as clinically possible in order to save the most lives." 
The liver committee held dozens of meetings considering a host of issues and sought input about its proposal from the broader transplant community. By fall 2017, the transplant community had reached a compromise: The initial sharing area would be widened to patients waitlisted at facilities within 150 miles of each transplant hospital while maintaining donor service areas for sharing once patients with the most urgent need were offered an organ, ostensibly solving the problems like the one between New York City and New Jersey.
Rather than take a partial win, CODE decided to fight the UNOS-approved compromise, prompted by an apparent moment of serendipity that had unfolded just before UNOS's board was scheduled to vote on the compromise policy.
As the compromise policy neared a final vote, Miriam Holman, a 21-year-old woman on life support, was awaiting a double lung transplant at New York-Presbyterian/Columbia University Irving Medical Center.
Holman's lawyers filed a lawsuit in November 2017 against the U.S. Department of Health and Human Services, which oversees UNOS, asking a judge to immediately allow donated lungs to be shared across larger areas. This would give patients like Holman access to a larger pool of potential donors, including any just over the river in New Jersey. 
"The current system is flawed," the complaint said, "and for candidates like Miriam, it may unfortunately be fatally flawed."
The judge ultimately declined to order a systemic overhaul, saying the issue was whether the rules were being applied consistently—and they were. But after HHS volunteered to arrange a policy review, the lower court judge and a subsequent appellate judge codified that promise in orders. 
It was more an overhaul than a reexamination: Within four days of the order, UNOS's executive committee voted unanimously to change the lung distribution system—against its own lung committee's initial recommendation—opening the initial sharing distance to 150 miles. 
HHS approved the change. Holman received a transplant but died of complications in January 2018. But the change galvanized CODE and others with similar goals, said Motty Shulman, Holman's lawyer. 
"Once that happened, I heard from the liver transplant community," he said. "They came out of the woodwork."
Four days after the lung policy change vote, the Greater New York Hospital Association tweeted that it was "a step in the right direction for addressing liver distribution policy" with no mention that the transplant community had already hashed out a broader sharing policy. 
Brian Shepard, then CEO of UNOS, capitalized on the lawsuit's momentum too: He asked members of the executive committee to create a new working group to establish how geography should be addressed by all organ sharing policies—the "Ad Hoc Geography Committee."
"We'd be able to get some momentum out of this lung change without forcing [the rest of the] board to swallow something they haven't really discussed and aren't ready for," he wrote in an email contained in court records. He sent the email to an array of advocates for broader sharing: then UNOS president Yolanda Becker, board member Stuart Sweet, and Sue Dunn, the head of a Colorado organ procurement organization at the time. 
Days later, in December 2017, UNOS's board voted to approve the liver committee's compromise policy to widen the initial sharing area to 150 miles around each transplant hospital. 
One of Shepard's trusted advisers—Alexandra Glazier, head of a Massachusetts-based organ procurement organization—would take credit in a later email for having "hatched" the idea with Shepard to create the separate geography committee. In an email to The Markup, she said she "was not involved in the actual establishment" of that committee but agreed that she was part of a group that thought it was a good idea to do so.
When UNOS announced the new geography group a few weeks later in January 2018, its 19 members included Glazier, who had publicly expressed support for broader sharing, and Lewis Teperman, who had been quoted speaking on behalf of the lobbying group CODE three years earlier. Its chair was Kevin O'Connor, then head of an organ procurement organization in Washington State who had previously worked with Glazier at the Massachusetts nonprofit for six years. 
According to emails released as part of a lawsuit, Glazier provided edits to the committee's final recommendations, most of which emphasized how policies involving patients' location wouldn't be legal. Five months after its founding, the geography committee presented a report outlining three frameworks that it deemed consistent with the law, the first of which was largely the same as the liver policy that would later be approved. The report was adopted by UNOS's board in June 2018, which described it "as a set of principles to guide future organ transplant policy." 
In December 2017, less than a week after the lung policy change, Shulman—the lawyer from the lung case—sent a letter to then HHS acting secretary Eric Hargan. He asked for livers to be shared broadly like lungs on behalf of a 25-year-old liver patient at Manhattan's Mount Sinai Medical Center, a CODE member. The letter came three days before the liver committee's compromise policy would be approved. By the time the agency responded, it said the newly passed policy would address this issue.
Not satisfied with that response, Shulman tried again in May 2018, writing to the HHS secretary at the time, Alex Azar II, on behalf of "several individuals" who were waiting for liver transplants in the New York metro area. If the agency wouldn't share livers more broadly, he said, they were prepared to sue. Two months later, six liver patients in New York, Massachusetts, and California did so.
"Despite the portability of livers, plaintiffs who are registered for liver transplants in California, Massachusetts, and New York will likely need to wait several years for a transplant, while less-sick candidates 500 or 1,000 miles away will receive transplants in several weeks or months," the lawsuit said.
Shulman said in an interview that the Greater New York Hospital Association paid for "some of" the lawsuit but declined to say who paid for the rest. Public tax records show the Greater New York Hospital Association paid about $200,000 to Shulman's law firm at the time, Boies Schiller Flexner.
GNYHA's board of governors had "authorized" the association to "support and coordinate a lawsuit challenging the current liver allocation system" brought "on behalf of several courageous patients on waitlists in New York and other states," it said in a later press release.
GNYHA declined interview requests for this story and declined to answer direct questions. In a statement, Brian Conway, senior vice president, said, "Greater New York Hospital Association strongly supports the current liver allocation policy and believes its intent—to provide more liver transplants to the patients in greatest need—is working."
In interviews, three of the six plaintiffs said they were directly recruited by the CODE-member hospitals where they were being treated. One other was recruited through OneLegacy, a founding member of CODE. Another plaintiff, who died before receiving a transplant, was being treated at a CODE-member hospital at the time. Reporters could not determine where the final plaintiff was treated. Five of the plaintiffs received liver transplants before the policy change.
During its recruitment period for the lawsuit, CODE's lobbyist circulated a memo to unnamed congressional "allies" about the legal action and to urge broader sharing of livers. It was titled "Support Access to Lifesaving Organs: The Fairness in Liver Allocation Act."
Shortly after, then congressman Eliot Engel (D-NY) introduced federal legislation called  "Fairness in Liver Allocation." The bill had 27 cosponsors, all but one from New York, California, and Massachusetts. It followed a letter Engel sent "at GNYHA's request" to congressional colleagues advocating for the change, according to a press release by the hospital group. GNYHA "worked diligently with our allies to gain support for this letter," which had 81 signatures. GNYHA also donated a total of $57,200 to the 2018 campaigns of six New York legislators who sponsored the legislation, according to federal records.
Engel had an interest in "equity in health outcomes," according to his former director of community outreach Lisa Tannenbaum. He often worked with the Greater New York Hospital Association and other hospitals, she said, and had a "direct line" to Montefiore Medical Center, a large transplant hospital in the Bronx. Montefiore was also a member of CODE.
Around the same time as the lawsuit and bill, Shepard emailed several UNOS board members and said that the liver committee was coming around to the idea of a new broader sharing policy and "didn't complain about lawyers and judges (much)," referring to time pressures from the lawsuit. He noted that a member of the committee "hit every talking point. Almost like he was coached." Sweet, a board member, took credit for the coaching, attributing it to "the detailed email I sent him and the follow-up conversation we had." 
"Good job coach!!" Becker, then UNOS president, said.
In a written response, UNOS spokesperson James Alcorn said that "OPTN leadership was steeped in knowledge" about the law and what HHS directed for the policy. "That Stuart Sweet was able to provide a detailed email about the policy and that Yolanda Becker would jokingly say, 'Good job coach!' is in no way unusual." UNOS did not respond to a request for the specific email that Sweet sent.
Missing from both the lawsuit and the proposed legislation was that some of the waiting list problems in New York and California had been put at the feet of the organizations contracted to collect donated organs there.
No organ procurement organization has ever lost its contract. But LiveOnNY, the New York City organ procurement organization, nearly lost its contract for the second time for poor performance—right as the lawsuit and congressional liver allocation bill were being filed in 2018. (The first time it was in 2014.)
As part of its performance improvement plan with federal regulators, LiveOnNY hired the Gift of Life Institute, affiliated with one of its Pennsylvania peers, to examine its performance from November 2018 to February 2019. 
The Markup obtained the audit, dated March 2019, which found deep, systemic problems ranging from poor training and undefined performance standards to a sweeping lack of urgency and missed donation opportunities.
"One of the most concerning trends that emerged during our assessment was the conscious decision to allow LiveOnNY staff to leave cases where patients appeared brain dead and the family was interested in organ donation," the report said. In other words, LiveOnNY routinely passed up opportunities to secure donations.
In one case cited in the audit, a potential donor's family wasn't offered the opportunity for donation because the family that LiveOnNY staff spoke with supposedly did not understand what brain death was, despite staff having explained it. In other cases auditors observed, hospitals had to "repeatedly" call LiveOnNY employees who had left to return to the hospital so the donation assessment could begin.
"There is a history of hospitals expressing concern over service delivery from LiveOnNY," the report said.
LiveOnNY was so poor at carrying out its responsibilities that some hospitals set up their own workarounds. Among them was Mount Sinai Health System, which in February 2018 hired five of LiveOnNY's frontline workers—called transplant coordinators—to embed with its hospital system.
"In accommodating these models, LiveOnNY has essentially outsourced the most critical driver of donor volume" to staff outside the nonprofit's "reporting hierarchy," the audit said. Programs such as Mount Sinai's concentrated LiveOnNY's most skilled workers on one hospital system, leaving more than 70 hospitals in its area without adequate coverage.
New York-Presbyterian hospital, where lung patient Holman was being treated, tried to implement a similar program, but it never got off the ground, the report said.
Beyond day-to-day interactions, the hospitals LiveOnNY served were acutely aware of these issues because a representative for each of the major transplant hospitals comprised its board. Its current board chair is Lee Perlman, the chief financial officer of GNYHA.
LiveOnNY's contract was not revoked, and it is still categorized in the lowest performance tier of organ procurement organizations by federal regulators. Its board awarded then CEO Helen Irving a bonus of $300,000 in 2019, on top of her $468,000 compensation, for a total of $768,000. Salaries of $500,000 are not uncommon for leaders of some organ procurement organizations. 
LiveOnNY's performance was cited by a member of the liver committee when expressing concern about having to scrap the already-approved compromise policy.
"The impetus to do this comes from NYC," James Trotter, surgeon at Baylor Scott & White Health in Texas, said in an email to a board member. "In essence, our actions [to] share more broadly are being dictated by a state who is least capable of sharing and, based on their poor performance, most likely to benefit." 
LiveOnNY and Irving did not respond to repeated requests for comment.
LiveOnNY's deficiencies didn't come up when HHS responded to Shulman's letters and lawsuit. Instead, the agency asked UNOS to justify its compromise policy, which broadened initial sharing to a 150-mile radius but kept the previous system of donation service areas. 
When UNOS answered, however, it volunteered to remove donation service areas on its own. It outlined an aggressive timeline to do so: A new policy, it said, would be passed at its board meeting six months later in December 2018—a far cry from the previous policy's five-year process. In reply, HHS said that UNOS failed to justify the compromise policy and that its proposed timeline was now mandatory. In explaining its justification for this, HHS noted that the geography committee seemed to be putting UNOS on track to do away with donation service areas anyway.  
The liver committee raced to create a new sharing framework and ensure enough time for public feedback. Under a time and resource crunch, the liver committee wasn't able to commission the extensive modeling it had during the previous effort, and surgeons and the committee expressed concern at this lack of process. Still, the committee was able to put forth two potential policies, recommending one that involved less travel and cost than the other, which was the acuity circles policy. The committee expressed concern that the acuity circles' version of broader sharing could increase the number of discarded livers and decrease efficiency.
UNOS's board rejected this recommendation in favor of the acuity circles policy in December 2018. The sharing model closely resembled one of the frameworks that emerged from the geography committee. 
Four months later, more than a dozen hospitals across the South, the Midwest, and Oregon filed a lawsuit in Georgia seeking to stop it. After initially staying the policy, the judge allowed it to take effect in February 2020 while the lawsuit proceeds.
During discovery, nearly 600 pages of emails exchanged between key players in the policy decision became public. In one, Glazier and UNOS president Shepard discussed an article about whether high-donation areas should have priority access to the organs they provide. Disagreeing with the piece, Glazier referred to people in states with low rates of insurance and worse access to health care as "dumb fucks." She said in an email to The Markup that she was referring to the surgeons there. 
In other emails, Glazier, Shepard, and other allies were openly dismissive of concerns that widening sharing would disadvantage patients in poorer states without good access to health care. Becker dismissed concerns as "whining"; she declined to comment for this article.
A February 2022 meeting for transplant community members in the Southeast region—the first meeting after the emails were publicly released—was dominated by discussion of the emails, along with calls for a vote of no-confidence in Shepard and for Glazier's removal from her position. In the discussions, Shepard dismissed their complaints, saying the Georgia judge had "read all of this and ruled the policy could take effect."
"It's just disheartening and proved what we always thought was happening," said Jonathan Hundley, a surgeon at Piedmont Healthcare in Georgia. "No one cared, and we kept yelling and screaming."
Behind closed doors after the meeting, UNOS's board voted 29 to 1, with one abstention, that Shepard and others followed the proper policymaking process. It also found "no merit" in allegations that Glazier and other volunteers "had improper motives or influence in the collective process in which all of us, as OPTN members, have a voice," Matt Cooper, president at the time, said in an email to the transplant community that The Markup obtained.
"The future and opportunities are bright for the OPTN," it said, "and we should all agree that continued personal attacks have no place in this effort." 
Federal regulators, however, admonished Shepard in a letter one month later over the released emails, saying the language was "inappropriate and unacceptable."
"I expect the OPTN to take responsibility for ensuring that individuals served by the OPTN are treated with dignity and respect," wrote Carole Johnson, administrator for the Health Resources and Services Administration, a division of HHS. She required UNOS to submit a plan to address the issues within 10 days.
Shepard left UNOS in September 2022. UNOS said its vote had no effect on his departure.
Maggy Walto, the daughter of Massachusetts plaintiff Walto, said she and her mother wanted equality in the system. 
"I'm so proud that they were actually fighting to do this," Maggy Walto said. "She fought, and they won."
Reporter Annie Gilbertson and researchers Alice Crites and Angela Caputo contributed to this story.
Graphics by Joel Eastwood.