---
Hello, friends,
According to a recent announcement by Facebook's parent company, Meta, Jan. 19 marked the day that Facebook stopped allowing advertisers to target people on the platform based on certain "sensitive" categories such as health conditions, race, political causes, specific sexual orientations, and religion. Facebook does not make it clear how these alleged interests are assigned to users but says they are based on a user's activity and "signals" both on and off Facebook.
These ad categories have consistently drawn controversy in the U.S. and Europe. Since 2015, journalists and academics in the U.S. have called Facebook out for how its ad targeting options can allow landlords, employers, and banks advertising on the platform to exclude people of certain races, ages, and genders from opportunities. Facebook has nevertheless continued to allow U.S. advertisers to choose from audiences based on interest categories like "African American culture," "LGBT community," and "Diabetes mellitus awareness."
In Europe, some lawmakers are pushing to crack down on using personal data to microtarget advertising to people online. To see how Facebook advertisers are currently using sensitive categories to reach European users, we worked with our collaboration partners Süddeutsche Zeitung to examine data from our Citizen Browser panel of more than 600 paid participants in Germany.
We found widespread use of sensitive categories, including health issues. One advertiser in our Citizen Browser dataset promotes HIV therapies targeted at people in Germany who have been labeled with interests in "homosexualität" (homosexuality), "Epidemiology of HIV/AIDS," "Welt-AIDS-Tag" (World AIDS Day), and "National AIDS Trust." One example reads "Erfülllt die aktuelle HIV-Therapie noch meine eigenen Bedürfnisse? Sich diese Frage regelmäßig zu stellen kann für HIV-positive Menschen sehr hilfreich sein" or "Does current HIV therapy still meet my own needs? Asking yourself this question regularly can be very helpful for people who are HIV positive."
In addressing the recipient directly, the ad seems to violate Facebook's preexisting policies on personal attributes in ads that prohibit indirect assertion of a medical condition. For instance "New diabetes treatment available" is an allowed message, but "Do you have diabetes?" is not.
We reached out to Facebook multiple times for comment on their changing policies and if these examples will be removed. We did not get a response.
Clicking on the HIV-related ads leads to a website operated by ViiV Healthcare, the conglomerate of GlaxoSmithKline, Pfizer, and Shionogi and the second largest manufacturer of HIV drug treatments in the world. One panelist in Germany was shown variations of these ads more than 120 times in a five-month period. We reached out to ViiV Healthcare for comment and did not get a response.
Joris van Hoboken, a professor of law who leads the Digital Services Act (DSA) Observatory at the University of Amsterdam, says interests like "World AIDS Day" and "National AIDS Trust" have been used in this ad "predominantly because it is a proxy for people who are having HIV treatment. Facebook then helps advertisers turn that interest to a sensitive data category," he says.
SZ spoke to a representative from ClinLife, a clinical trial company in Germany, which targets ads using interests including "Type 2 diabetes mellitus" and "Chronic Obstructive Pulmonary Disease." A ClinLife representative told SZ its strategy assumes that people whom Facebook tags with an interest in the disease also suffer from the illness mentioned in their ad.
It's unclear how Facebook's upcoming cleanse of its ad categories will roll out—the company has not said exactly which categories will be eliminated. To get a sense of some of the categories that people may consider "sensitive," we took a look at Citizen Browser data to see how some categories are being used now. Specifically, we looked for ad categories that can serve as proxies on Facebook for targeting people in the U.S who may be LGBTQ: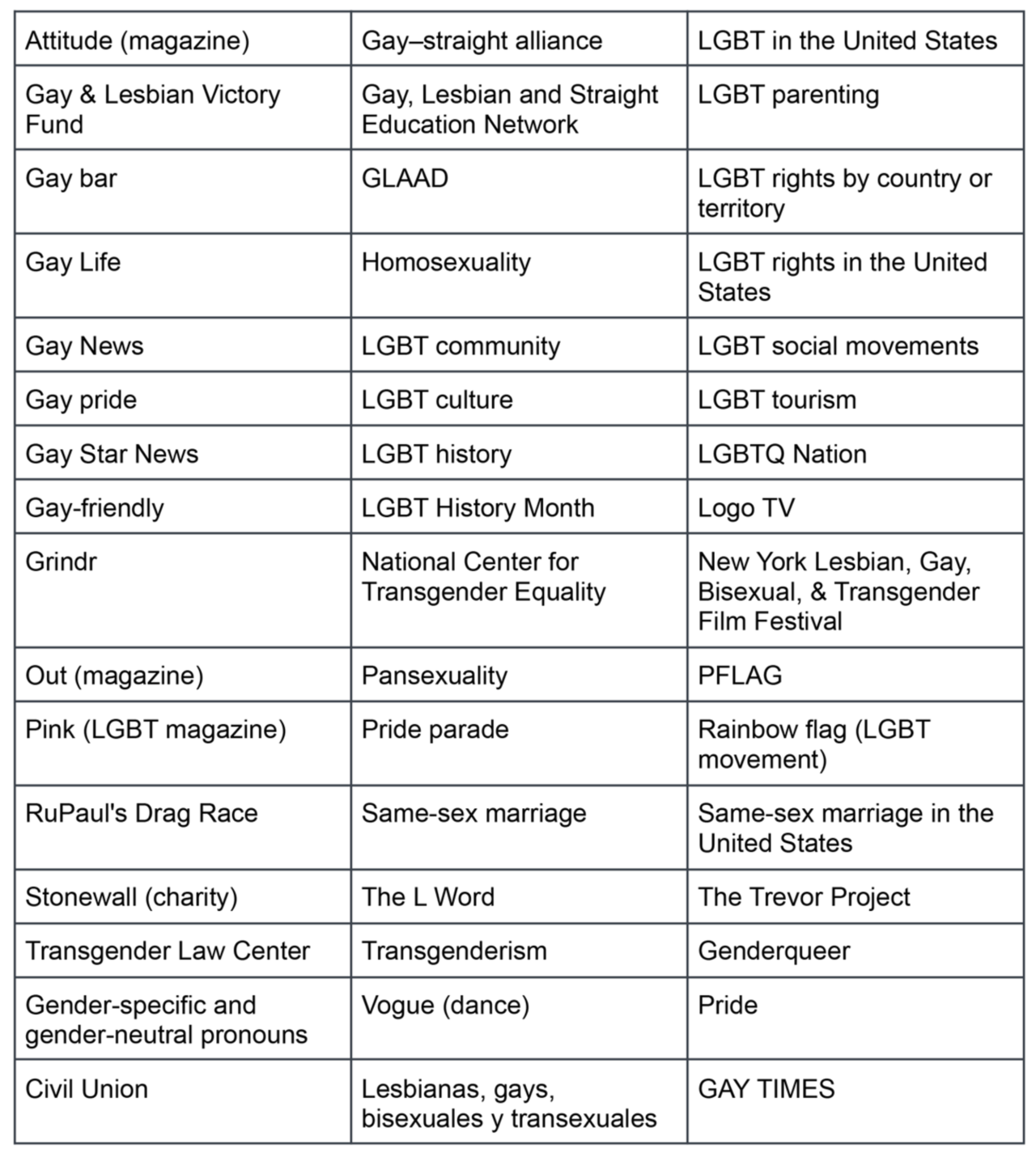 Interests found in our Germany dataset:

This is not the first time Facebook has been called out for targeting sensitive health information. In 2018, Facebook said they removed targeted interests for "diagnosis with HIV or AIDS" and "binge-eating disorder awareness" and claimed the platform "does not create targeted ad audiences involving users' medical conditions." Last March, we reported how "awareness" of a disease can be a proxy for illness in targeting decisions made by advertisers. In response to our reporting, Facebook spokesperson Tom Channick said in a statement, "We do not use medical history to inform the interest categories we make available to advertisers." Instead, he said, "people are placed into interest categories based on their activity on Facebook, including the pages they like or the ads they click on."
Thanks for reading.
Angie Waller
Research Manager, Special Projects
The Markup