The Markup's investigation, "Still Loading," has won a 2023 Sigma Award, which recognizes stellar data journalism from around the world. 
This series is the culmination of an eight-month effort that began when Markup reporters Leon Yin and Aaron Sankin set out to see what speeds and prices internet service providers were offering to households across the country. In the process, their work transformed into something even more urgent: an exposé revealing how a quartet of telecom giants had neglected to upgrade their networks with high-speed infrastructure in socioeconomically disadvantaged and less-White neighborhoods.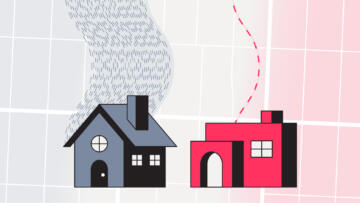 Still Loading
Dollars to Megabits, You May Be Paying 400 Times As Much As Your Neighbor for Internet Service
An investigation by The Markup found that AT&T, Verizon, EarthLink, and CenturyLink disproportionately offered lower-income and least-White neighborhoods slow internet service for the same price as speedy connections they offered in other parts of town
In addition to their detailed methodology, Leon and Aaron also created a guide showing other journalists how to localize the story for their own communities, which many publications did. Leon also worked directly with Outlier Media to help tell the story in Detroit. Dozens more republished our investigation, mostly through The Markup's partnership with the Associated Press. Aaron also updated a story he wrote earlier in the year to add explanations on how individuals can check if they're able to switch to another internet provider and get better speeds, and how people might be eligible for a monthly subsidy to help with their internet bill.
The investigation has also proved a crucial resource for government officials working to bring more Americans online. Since publication, Leon and Aaron have also briefed local-, federal-, and state-level lawmakers and regulators about our findings.
The Markup is continuing to dig deeper into this topic and also to help others do the same. Keeping in mind the early challenge they faced with sourcing, cleaning, and wrangling street addresses, Aaron and Leon got to work on finding a way to help people get easy access to randomized address data. This month we introduced a beta version of The United States Place Sampler (USPS), a new tool by Big Local News and The Markup that samples random street addresses so that journalists and researchers can test for disparities. 
Aaron and Leon are currently working on a step-by-step-guide showing how to replicate their investigation into internet disparities in other American towns and cities using USPS. (Sign up for our newsletter here to be among the first to know.)
Congratulations to the entire team for recognition of their hard work: Leon Yin, Aaron Sankin, Evelyn Larrubia, Joel Eastwood, Gabriel Hongsdusit, Paroma Soni, Jeremy Singer-Vine, Maria Puertas, Jill Jaroff, and our publishing partners.
Congratulations too, to all of this year's Sigma Award honorees.