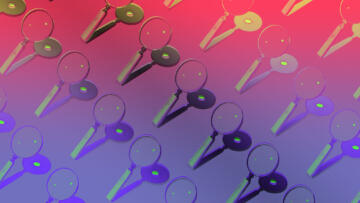 Blacklight
10 Million Blacklight Scans Later, Here's What You Found
Our tool has been used to protect the privacy of medical patients, children, and numerous readers
The Product and Technology team at The Markup has been busy with what we've lovingly called "Blacklight Summer," and we've made some major updates to Blacklight, our popular real-time website privacy inspector.
As of August 18, Blacklight has three new features that allow you to:
Scan sites from the EU: By default, Blacklight scans from a U.S. IP address. Now you can use the new options box to scan from Europe (the Amazon Web Services infrastructure where the scan originates is located in Hesse, Germany, to be precise).
View results from a desktop browser: Blacklight has always scanned from the perspective of a mobile browser. But now with the options box, you can choose to see results from a desktop view. This includes desktop screenshots in the Learn More section of scan results.
Scan specific URLs within a site's structure: In the past, Blacklight could only scan a site's homepage and one randomly selected page in the site's structure. Now, if you enter a full URL for Blacklight to scan (e.g., https://themarkup.org/about), Blacklight will analyze just that specific page.
We built these new features because, well, they're what users told us would be most useful. We hope that proves true. Specifically, we hope the new bells and whistles will help people in the following ways:
They'll allow comparisons between how sites behave for visitors from the EU versus other regions.
Scanning individual pages within a site will show if certain pages have different trackers than other pages.
Similarly, being able to look at sites in both desktop and mobile view will illuminate whether sites use different sets of trackers, depending on how people access the sites.
In addition to the new features above, we've been working diligently to reduce the number of timeout and error messages on certain sites. Errors may still occasionally occur, but users should encounter them much less frequently.
If you have questions, see anything that looks not quite right, or just want to give the team your thanks, please email us at blacklight@themarkup.org.