Twitter continues to slow traffic to competing sites nearly a month after it partially pulled back from such throttling, a Markup analysis has found.
Users of the social platform, now officially known as X, are made to wait on average about two and a half seconds after clicking on links to Bluesky, Facebook, Instagram, and Substack, the analysis found. That's more than 60 times longer than the average wait for links to other sites.
While not included in our full tests, the delay appears to also include links to the new Threads platform, which like Facebook and Instagram is owned by Meta.
On August 15, The Washington Post reported that X had slowed by about five seconds traffic to websites that had been criticized by owner Elon Musk, including the competing platforms identified by The Markup and media properties like The New York Times and Reuters. The Post also reported that X reversed some of the throttling after its story was published.  
Slowing traffic to websites can harm the companies that run the sites and the people who use them. Even a 2.5-second delay after clicking a link can feel extremely slow to users, potentially discouraging them from waiting around for content to load. A 2017 Google study found that the probability of a user "bouncing," or abandoning a site, increased 32% when page load times increased to three seconds from one second. Substack co-founders Chris Best, Hamish McKenzie, and Jairaj Seth wrote that they hope X reverses its decision to impose a delay on Substack links. "Writers cannot build sustainable businesses if their connection to their audience depends on unreliable platforms that have proven they are willing to make changes that are hostile to the people who use them," they said in an email.  Meta and Bluesky did not respond to a request for comment. 
One antitrust expert said the link throttling warrants an investigation by regulators into whether X's behavior violates laws designed to ensure competitive markets.
For our analysis, The Markup checked 20 websites we thought were the most likely to be targeted by X for throttling.
X did not respond to a request for comment.
The slowdowns identified by both The Markup and The Post occur through X's automatic link shortening service, which converts URLs posted to the platform to short links to the t.co domain, which is controlled by X.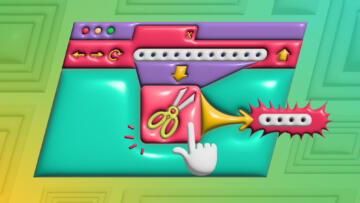 LevelUp
Introducing Smol Links: Shorten URLs Without Tracking
Our WordPress plugin, built on top of Shlink, lets editors generate short URLs without compromising user privacy
Link shorteners were originally used as a way to make long URLs easier to share on different platforms. Link shorteners are also useful for monitoring how people share content, providing insights that advertisers value (this sort of tracking is what led The Markup to build our own privacy-focused link shortener).
For our tests, we created a list of 20 website domains we suspected might be throttled. This includes sites previously reported as slowed by X, previously banned or blocked by X, or previously criticized by Musk, including The New York Times, Reuters, Linktree, and outposts of the rival social networks Mastodon and Nostr.
We also created a control group, chosen at random from a pool of 1,924 domains of news websites, nonprofit organizations, companies, and popular domains.
We then searched X for tweets containing links to those sites, choosing a random sample from the search results for each site. Our test measured the amount of time it took for a X-shortened link to successfully expand, redirecting users to the full URL. We stopped the timer once the full URL was successfully requested, and we did not record the amount of time it takes for content to fully load on the page. 
In our tests, links to Bluesky, Facebook, Instagram, and Substack shortened by X took 2,544 milliseconds (2.5 seconds) on average to redirect to the original site, compared with an average redirect time of 39 milliseconds for links to the other 59 other domains in our control group.
We tested X's links over a period of four days, requesting the links each hour. The delayed responses to these requests remained consistent at all hours of our test period. It also remained consistent throughout various parts of the U.S. when we requested the links from computers in New York City, Detroit, and Los Angeles.
X's slow responses also contrasted sharply with the performance of the popular link-shortening service Bitly. In our tests, involving the same links we tested on X, Bitly loaded links to Bluesky, Facebook, Instagram, and Substack faster than the average load time we measured, 50 milliseconds.
You can download our results here. 
X's throttling is more than just an annoyance for users—but the behavior comes with serious risks for the company. Max von Thun of the Open Markets Institute, who researches antitrust and competition issues, told The Markup that, "It seems rather clear that this is an anti-competitive tactic designed to undermine X's rivals and keep users on its platform."
Von Thun said it's not clear if X's throttling violates any law in the U.S. or EU. The EU is generally more aggressive in its regulation of tech platforms, he added, but X is not large enough to fall under its strongest law to ensure fair play, the Digital Markets Act. 
Nonetheless, X is close enough to the line that von Thun said regulators should launch antitrust investigations into its link throttling. "If proven, then those authorities could fine Twitter and force it to end the practices in question," he said.