We're thrilled to welcome five new colleagues to The Markup. Their collective expertise includes statistical research, machine learning, network security, and ed tech. 
Their work will continue to push The Markup's investigations, tools, and blueprints forward, as we use data-driven journalism and our own engineering expertise to reveal the hidden impacts of how tech is used, and further equip readers with the tools, knowledge, and agency to drive change.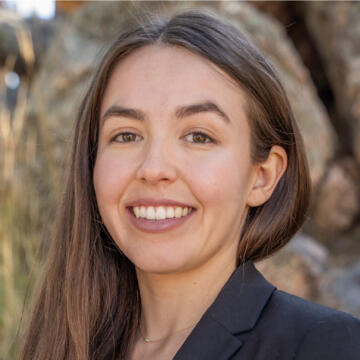 Natasha Uzcátegui-Liggett joined The Markup on October 16 as a statistical journalist. Natasha is passionate about empowering communities with the data they need to drive positive change; her projects focus on wielding statistics to help expose injustice and guide policies to address inequality.
Natasha has more than six years of experience in statistical research and has worked in a wide variety of application fields, including climate, public health, and finance. She specializes in machine learning methods and is passionate about seeking ways to help decode algorithm's black boxes, so we can better understand how they make decisions.
Before joining The Markup, Natasha was a data scientist at the Consultative Group for International Agricultural Research, where her analyses worked to reduce global food insecurity and help subsistence farmers adapt to climate change. Some of her other statistical investigations have uncovered bias in U.S. public health initiatives and revealed the failure of government programs to mitigate deforestation. Natasha studied statistics and data science at Yale University.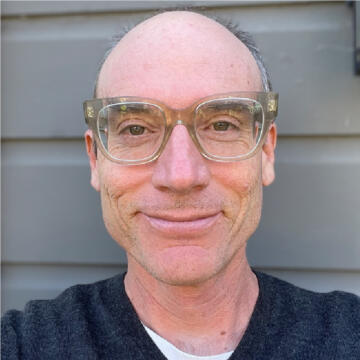 Tomas Apodaca joined The Markup on October 16 as a journalism engineer, to support our investigative journalism by exploring data, reverse-engineering algorithms, and creating custom tools.
Tomas was most recently a senior engineer at Nava PBC, where he led the engineering team that built a new in-person identity verification service for the General Services Administration's Login.gov. The service allows people to verify their identity by visiting any of more than 18,000 Post Office locations in the U.S. and its territories; they can then use their account to access essential government benefits and services. Tomas also co-created Nava PBC's engineering apprenticeship program.
Before working in government tech, Tomas helped build digital maps in Mongolia, collected data for an elections API in Indonesia, and worked against HIV/AIDS in the Democratic Republic of Congo. He grew up in Las Vegas, studied English literature at the University of Colorado, Boulder, and is based in San Francisco.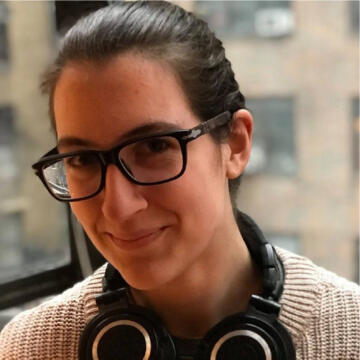 Miles Hilton joined The Markup on October 16 as a full stack operations engineer. They believe that code can be a powerful and flexible tool for justice and equity, and use code to hold those who misuse it to account.
After earning a degree in computer science from Columbia University, Miles worked at education technology startups in the New York City area, expanding the reach and accessibility of computer science education by stressing the creative potential of code. They then worked at CNN on the CNN+ news streaming service, creating Interview Club. This live-interview platform put the mic in users' hands, allowing them to steer conversations with subject-matter experts. They have volunteered as a programmer with U.S. Digital Response, creating a grant-finding platform for NGOs and local governments, and are an active member of the Out in Tech professional community, where they volunteer as a technical mentor and as a programmer, creating websites for international LGBTQ+ groups.
Miles works in many other areas, among them environmental science, fiber arts, food systems, and queer/trans activism.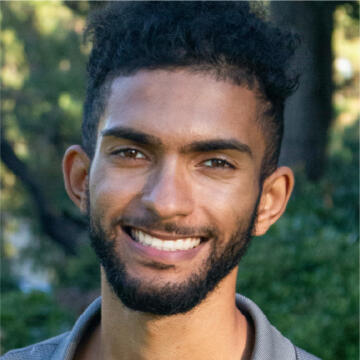 Mohamed Al Elew will join The Markup on October 23 as a journalism engineer, and will use their skills as a computer scientist and experience as a data reporter to probe black boxes and dispel virtual smoke screens.
Before The Markup, Mohamed was a data reporter at Reveal from the Center for Investigative Reporting. At Reveal, they investigated disparities in pandemic aid lending, oil drilling near schools and daycares, and violence at abortions clinics. They were a Livingston Award co-finalist for the Banking on Inequity series.
They studied computer science at the University of California, San Diego, where they were a research scholar at the Halıcıoğlu Data Science Institute and served as editor-in-chief of The Triton, the school's independent student newsroom.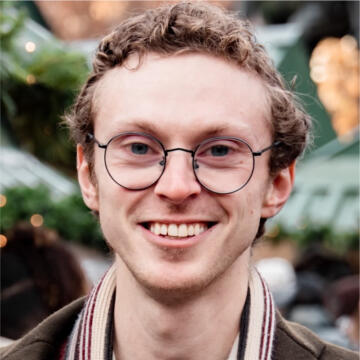 Ross Teixeira will join The Markup on October 23 as a data journalist. His past research has always been at the intersection of technology and society. As a PhD candidate, he investigated topics including data privacy, network security, broadband availability, and remote learning platforms.
During the COVID-19 pandemic, Ross led a team that examined the swift adoption of edtech in classrooms to support remote learning, uncovering privacy concerns associated with platforms like Zoom and Canvas that violated the expectations of teachers and students. Their research highlighted the urgent need for user-friendly and secure edtech solutions to facilitate remote learning effectively.
Ross was a lead editor for an issue of the student tech magazine "XRDS," which examined technology's role in addressing pressing societal challenges, including climate change, voting, policing, data privacy, censorship, and surveillance. He is also an award-winning teaching assistant and mentor.
Ross studied computer science at Princeton University and University of California, Berkeley. He is based in Philadelphia.
We're so thrilled to welcome this incredible group of data-driven journalists and engineers. Please join us in congratulating Natasha, Tomas, Miles, Mohamed, and Ross.
---
Never miss a Markup article or investigation. Subscribe to our newsletter to be the first to know when we publish new investigations, tools, and more.