The civil rights group Color of Change launched a petition last week to demand an independent racial equity audit of Google, saying an investigation by The Markup had revealed "heinous" and "unacceptable" practices by the company. The group cited our findings that Google Ads blocks advertisers from targeting YouTube videos related to "Black Lives Matter" and other racial justice terms but had allowed well-known hate terms including "White lives matter."
"It simply makes no sense, cutting off such a large viewership and stopping creators from, you know, really being able to speak their mind," said Jade Magnus Ogunnaike, senior campaign director at Color of Change. "Something like 40 percent of Americans have participated in a Black Lives Matter protest—that's huge."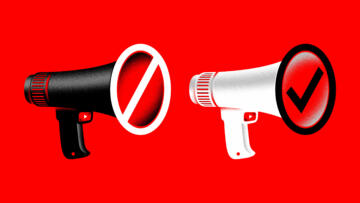 Google the Giant
Google Blocks Advertisers from Targeting Black Lives Matter YouTube Videos
"Black power" and "Black Lives Matter" can't be used to find videos for ads, but "White power" and "White lives matter" were just fine
She said The Markup's story showed that despite promises, Google was not supporting Black creators. "The things that they're saying and the things that they're doing are not congruent." The audit would examine not only the company's products but also its workplace culture, internal programs, and policies on discrimination and bias.
In a short written statement, Google spokesperson José Castañeda said the company "welcome[s] feedback from Color of Change." He did not respond to specific complaints or say whether the company would agree to the audit.
In April, The Markup published a two-part investigation revealing that Google Ads had a secret blocklist for hate terms that missed many well-known terms and slogans—and, at the same time, blocked many racial and social justice terms. Google responded by blocking almost all of the hate terms on our list but also by greatly expanding the number of social justice terms it blocked. It used a new blocking method for these that made a future similar investigation impossible.  
Ogunnaike said Color of Change went to Google privately after the story published to ask for the audit, sending a letter to Google and YouTube executives on April 19.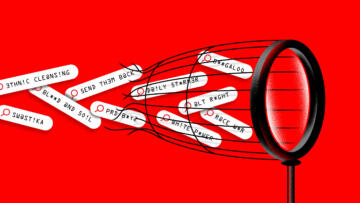 Google the Giant
Google Has a Secret Blocklist that Hides YouTube Hate Videos from Advertisers—But It's Full of Holes
Many well-known White supremacist and White nationalist terms and slogans were not blocked
The letter also cited The Markup's investigation and Google's surprising response: "Google's decision to maintain the blockage of these terms and expansion of the list to include phrases like 'Black girls matter,' 'Black excellence,' 'civil rights,' and 'Black in Tech,' among many others, reflects a lack of sincerity and makes a mockery of the tragedies witnessed last year as well as recently and the social movements that accompanied them. The blockage coupled with the offering of hundreds of millions of 'white lives matter' and 'white power' advertisements was especially egregious and calls into question the sincerity of Google's racial justice statements."
The group also cited a 2018 report by the think tank Data & Society—which examined political "influencers" on YouTube who broadcast right wing and at times radical or extremist topics and found they use "the techniques of brand influencers to build audiences and 'sell' them political ideology"—as further evidence of the need for an audit.
In the letter, Color of Change claims Google's workplace is hostile to Black employees and those who flag discrimination, citing the controversial departures of Timnit Gebru and Margaret Mitchell, the researchers who previously co-led the company's "ethical AI" team. Google executives claim that Gebru resigned, but Gebru and her colleagues say she was fired.
"She was an AI ethicist and was flagging moral issues that Google was crossing," Ogunnaike said.
The majority of the short Google statement provided by Castañeda seemed directed at those larger complaints. "Diversity, inclusion, and equity, as well as fundamental civil and human rights, are a key focus of our workplace, our supplier commitments and the way we run our company at Google. There is always more to be done," he wrote, adding that the company is making "steady progress on our racial equity commitments."
The audit is part of a larger strategy for Color of Change, which successfully advocated for similar audits at Airbnb and Facebook. Facebook created a vice president of civil rights role, in addition to other commitments, in response. Airbnb created an anti-discrimination team and an initiative to address discrimination on the platform.