Amazon routinely ranks its own products ahead of items from competitors, the Federal Trade Commission (FTC) said in an antitrust lawsuit—echoing the findings of a 2021 investigation by The Markup.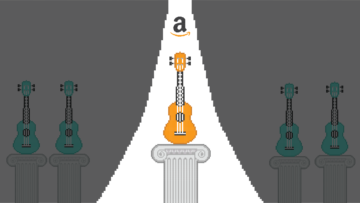 Amazon's Advantage
Amazon Puts Its Own "Brands" First Above Better-Rated Products
The online giant gives a leg up to hundreds of house brand and exclusive products that most people don't know are connected to Amazon
Amazon's search results are biased in the company's favor, even when it knows competing products are of superior quality, the FTC added, helping the online retailer extract what the agency called "enormous monopoly rents from everyone within its reach."
The FTC's search allegations help form the basis for a broader lawsuit accusing Amazon of stifling competition by punishing sellers whose goods can be bought more cheaply elsewhere, and by requiring sellers to use Amazon's fulfillment service in order to offer faster "Prime" shipping.
"Amazon has used a set of punitive and coercive tactics to unlawfully maintain its monopolies," FTC Chair Lina Khan said in a written statement.
The agency, along with 17 state attorneys general, filed the suit in a federal district court in Seattle. The complaint comes nearly two years after a Markup investigation found that products from Amazon-owned brands or exclusive to Amazon ranked ahead of other items in search results, including in cases where competitors had higher customer ratings and more reviews. The investigation found that knowing only whether a product was from an Amazon brand could predict if it got the top search rank 70 percent of the time, making that factor more important than a product's star rating or review count.
When an Amazon brand took the top search spot, it was usually labeled as "featured from our brands," and Amazon at the time told The Markup it considered such "featured" results to be "merchandising placements" rather than search results or advertising. It also denied that it favored its own brands in the results. 
Amazon did not answer questions on the FTC's search ranking claims, instead pointing to a statement from Amazon Senior Vice President, Global Public Policy and General Counsel David Zapolsky, who wrote on Tuesday that the suit was "wrong on the facts and the law, and we look forward to making that case in court."
"The practices the FTC is challenging have helped to spur competition and innovation across the retail industry, and have produced greater selection, lower prices, and faster delivery speeds for Amazon customers and greater opportunity for the many businesses that sell in Amazon's store," he also wrote.
In its suit, the FTC said Amazon is "stacking the deck" in search results against competitors by "burying organic content under recommendation widgets, such as the 'expert recommendation widget,' which display Amazon's private label products" over others. Such recommendations used to exist entirely outside of search, the agency said, displaying on product detail pages or on pages that delivered personalized suggestions to customers, to replenish previously purchased products, for example. It is possible the suit contains additional specific allegations about Amazon's search rankings, since the rankings' section in the public version of the complaint contains several redacted paragraphs. FTC spokesperson Victoria Graham said portions of the complaint were redacted because they contain non-public information.
Robert Gomez, an Amazon seller who criticized the company's "unfair advantages" in The Markup's 2021 investigation, said it has only grown harder on Amazon in the ensuing years to turn a profit on his Kaffe line of coffee products like grinders and brewers. Sponsored results increasingly dominate the top of search results, he said, making pricey ad buys crucial, and he said Amazon has locked him out of the all-important "buy box," through which it distributes sales from product detail pages, for a product of his that Walmart sells for $17.88—a lower price than he said he could afford to offer on Amazon due to additional costs he must pay there.
Gomez said that while he's encouraged by the FTC's suit, since it will bring further attention to what he considers Amazon's uneven marketplace, he said "I'm not holding my breath" for an outcome that helps sellers like him. Even if the agency can roll back the practices it considers unlawfully anticompetitive, it would leave untouched other practices Gomez said cut into the margins of independent sellers, like Amazon selling sponsored search results or selling certain brands directly, meaning those brands don't have to act as their own seller in the Amazon Marketplace and thus end up giving a smaller cut to Amazon.

"These anticompetitive practices continue to happen," Gomez said, "and now more than ever, we are being affected by them."
Update, Sept. 28, 2023
This story has been updated to note that Amazon did not answer specific questions about FTC's search ranking claims.