A proposed class-action lawsuit filed this week alleges that Meta, Facebook's parent company, violated users' trust and expectations of privacy by collecting sensitive financial information from online tax-filing services. 
The lawsuit, filed on Dec. 1 in federal court, accuses Meta of breaking contractual promises to users and, in some cases, violating state and federal law. The action was brought on behalf of anonymous plaintiffs who filed their 2020 taxes online using H&R Block.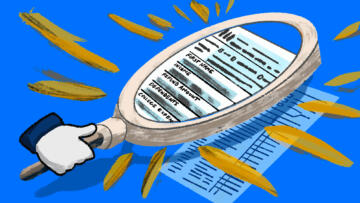 Pixel Hunt
Tax Filing Websites Have Been Sending Users' Financial Information to Facebook
The Markup found services including TaxAct, TaxSlayer, and H&R Block sending sensitive data
Last week, a Markup investigation detailed how several popular tax-filing websites transmitted sensitive financial information to Facebook through the Meta Pixel, a piece of code that the sites embedded, allowing the social media giant to gather data on visitors. Data collected by the pixel can be used by businesses to target their ads and by Facebook to power its internal algorithms.
The sites sending the sensitive data were operated by major tax preparation services including H&R Block, TaxAct, and TaxSlayer, The Markup found. The data transmitted to Facebook in some cases included users' income, filing status, refund amounts, and dependents' college scholarship amounts. 
In the days before and after The Markup published its investigation, the tax services either wholly removed or changed the settings of their pixels to stop gathering financial information. 
Meta says in its policies that it doesn't want to receive sensitive financial information, but the suit, which focuses heavily on the findings of The Markup's report, argues that Meta failed to adequately police the data it receives, instead relying "on a broken honor-system that has resulted in repeated, documented violations of Meta's own contractual promises and state and federal law." 
Meta has said it operates automated filtering systems to avoid storing sensitive data it detects being improperly sent by the pixel. The company hasn't detailed how the system works or provided information on the effectiveness of the system.
The suit asks for a court to certify a class of Facebook users who filed their taxes on sites that used the Meta Pixel and to later award damages, with the amount to be determined at trial. The tax companies themselves are not named as parties to the suit. A Meta spokesperson did not immediately respond to a request for comment.
This isn't the first time Meta has faced litigation over the pixel. Earlier this year, The Markup also showed how the Meta Pixel gathered sensitive health information from hospital websites, potentially in violation of federal health privacy law. Since that investigation was published, Meta has faced at least five proposed class-action lawsuits. 
Marshal Hoda, one of the lawyers who filed the suit this week, said in an interview with The Markup that Meta failed in its duty to users by receiving such sensitive information. "Some kinds of information are sacrosanct," Hoda said.