Hello, friends,
Remember back in June when we were promised "antitrust summer"? Back then, it seemed as if Congress was going to pass a package of bipartisan bills to curb the abuses of tech monopolies.
Now it's fall, and it seems less and less likely that Congress will take any action on most of these bills before the midterm elections. The one bill that does look like it might pass is a modest one—the Merger Filing Fee Modernization Act—which would increase the fees that companies pay when government regulators review their mergers for compliance with antitrust laws. The higher fees would help fund the federal agencies that enforce antitrust laws.
But let's not forget that there are antitrust cases proceeding in the courts as well. So I decided to check in on where the many cases against Google stand. Here is a rundown of the key ones in the U.S. (there are more cases pending around the world, including two with similar allegations in the U.K.):
To help unravel the issues underlying all this legal action, I turned this week to Fiona Scott Morton, the Theodore Nierenberg Professor of Economics at the Yale School of Management. Scott Morton, who served as chief economist in the antitrust division of the U.S. Department of Justice during the Obama administration, laid some of the groundwork for these cases with a series of reports: Roadmap for a Digital Advertising Monopolization Case Against Google in May 2020 and Roadmap for a Monopolization Case Against Google Regarding the Search Market in June 2020.
Scott Morton occasionally serves as an economic expert in antitrust cases on behalf of large corporations and governments. She declined to name her clients but said there is nothing in this interview that reflects any special knowledge from her consulting work.
Our conversation, edited for brevity and clarity, is below.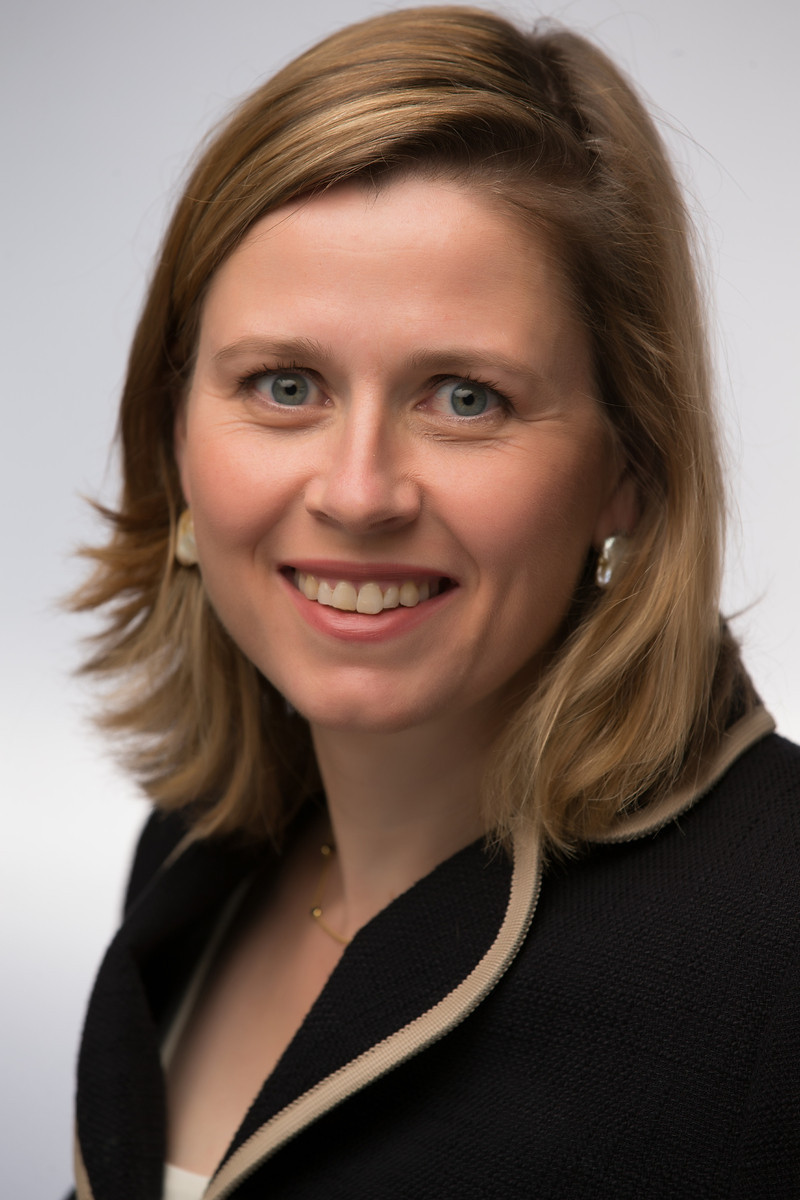 Angwin: Let's start broad: What purpose does antitrust serve in the online environment?
Scott Morton: The digital economy is the new part of our economy, and when we invent new products, it always takes a little time for the regulatory apparatus to catch up. But capitalism doesn't work if you don't have the regulatory apparatus. For example, when we first started developing medicines, there weren't rules about a company needing to show that its medicine was safe or effective or produced in a clean factory. It takes society time to bring the regulatory apparatus up to speed in terms of consumer protection and safety. Antitrust usually lags like consumer protection because to understand what a competitive market structure looks like, and what anticompetitive conduct looks like, you need to be familiar with how competition in that space works.
Some people think antitrust enforcement against digital platforms is somehow anti-tech, but we enforce all kinds of advanced markets. Just because we don't want one pharmaceutical company monopolizing all medical treatment doesn't mean we're against treatments. What we want to do is have those markets serve consumers as well as possible. That means lower prices, better quality, and more innovation.
Additionally, the fact that a product doesn't require a monetary cost from consumers is not a barrier to any of this enforcement. For example, I grew up watching broadcast television; there was no monetary cost to watch it. Regardless, we still didn't think it would be O.K. for ABC, NBC, and CBS to merge and be a monopolist in broadcast television, even if it would stay free. This is because we understood that there would be more commercials, less competition, and less variety in shows if we had a monopolist. That's similar to the kind of problem we have in the tech space.
Angwin: Can you talk about your report on how to bring a monopolization case against Google's ad-tech exchange?
Scott Morton: My work was based on a report issued by the Competition and Markets Authority (CMA), which is the antitrust agency in the United Kingdom. The CMA investigated the behavior of Google and published an analysis of confidential information from Google and others in the ad-tech space.
CMA identified three markets in its report. First, the tools and the services for publishers, like the Financial Times. Second, the services and tools used by advertisers, like Nike. The third market is the exchange itself, where the two sides meet. The CMA showed that Google had a 90 percent share in the publishing side, roughly a 90 percent share in the advertiser side, and about half in the middle. There are ways in which the matching can be manipulated by Google because of its market power at both ends, and also by designing the auction rules for the exchange in the middle. That manipulation leads to advertisers paying more and publishers getting less, and the middleman, Google, keeping a big chunk in the center. That was essentially what the CMA report showed, and it listed a number of different kinds of behaviors that Google had engaged in that the CMA thought rose to the level of problematic.
In my report, I was writing about what kind of theories of harm you could describe if the facts in the CMA report are borne out by the facts in the United States. I don't know if these will all be borne out, and there also may be more that weren't in that report. We have since seen a lawsuit by a number of state attorneys general, led by Texas, that covers a lot of the same ground as the CMA. And many more details about Google's agreement with Facebook have become public since the CMA report was released.
Angwin: Can you tell us about the allegation, which was recently dismissed, included in the lawsuit against Google by a group of state attorneys general led by Texas, that Google had colluded with Facebook in the ad marketplace.
Scott Morton: For context, the key to the situation was that [online advertising entrepreneur] Brian O'Kelley invented header bidding, which essentially checks the other exchanges before letting the Google exchange know that you're looking for an ad. After checking the other exchanges, advertisers put the best other price into their message into the Google exchange saying, "This is the price to beat."
This was causing publisher revenue to increase substantially—by up to 40 percent. The Texas complaint says that one of the entities that also participated greatly in display advertising and header bidding was Facebook. The allegation is that what Google did was go to Facebook and say, "Look, we'll give you some preferential treatment, and in exchange you will not support header bidding, you'll reject it and use our exchange." What the court seems to have said—loosely—is that the document showing the agreement did not clearly enough say, "You will not use header bidding going forward." I'm not sure whether that's because there's a different memo, email, or contract that says this, or whether the companies agreed orally to that, or whether this was not, in fact, what happened.
Angwin: If that agreement was made, can you explain from a legal perspective what would be the illegal part of it?
Scott Morton: When a company has a dominant position or a monopoly position in a market, and an entrant comes along to create competition—thereby driving down the price for consumers or driving up quality or whatever it might be—it's not legal to offer money to make that competitor go away. That's essentially maintaining your monopoly by anticompetitive means. The monopolist is paying a competitor to stand down so that we can continue to be a monopolist—that's the kind of monopolization that is prohibited by the Sherman Act. Readers might be familiar with the Pay for Delay cases in the pharmaceutical industry, where the brand would pay the generic drug to leave the market, thereby avoiding having to compete with each other. This could be better for both companies, but who's harmed? The consumer, of course. Our antitrust laws don't allow an entrant to be bought off by the monopolist incumbent.
Angwin: I want to talk about Google Search. The DOJ filed a case in 2020 concerning Google Search, but we haven't heard much about the case since. When can we expect to hear more about it?
Scott Morton: I remember everyone was very excited, and I remember telling them, "Don't get too excited because these things take years." We aren't even going to trial until 2023. Think about the fact that the Europeans are only just now finishing up their early Google cases after the appeals, and they started those in 2010. Antitrust is so slow, and it's very slow relative to the speed of change in these markets. The antitrust tool we have is quite unwieldy, and on its own, it's really not an efficient tool. I would argue that we need regulation to complement it. We need something similar to telecom, where we have regulation and we can apply antitrust as well. When you have both tools, you have something that can be ex ante and set ground rules, and you also have antitrust to use ex post when something unusual or unexpected happens.
Angwin: There is a package of bills addressing some of these issues in Congress now. Do you think the remedies in these bills would help address some of these challenges?
Scott Morton: I think they would help. My concern with them is that there isn't a regulator; it's regulation done through the courts. When these platforms violate the law, they have to be sued in court by the FTC or the DOJ. Again, we're back to that slow litigation process with judges that seem to have trouble doing antitrust today. It's not clear to me how courts would get better at assessing competition, so we will need guidance from the agencies or simple tests to make progress. While the leading bill would be a helpful step forward, I think it's even better to think about a model where you assign a regulator, like the FCC or the FTC.
It's going to be interesting to see what choices platforms make as the Europeans go down this path and require design changes to platforms that currently run basically one global model. Are platforms going to take the European model and deploy it globally? Or are they going to say, "This European model requires us to compete more and give away more profits, so we'll run it only in Europe and run the exploitive model in the United States."
---
As always, thanks for reading.
Best,
Julia Angwin
The Markup
(Additional Hello World research by Eve Zelickson.)