Hello, friends,
When I was in high school, making a mixtape for a friend was an act of devotion. I would sit on the green carpet in my bedroom next to my tape recorder and wait for my favorite songs to come on the radio. 
The trick was knowing a song well enough that I could identify it by the very first few notes. That would allow me to hit the record button on the tape recorder as soon as it began. Hours of careful listening and fast recording would eventually yield a cassette tape with a curated mix of songs. If I wanted to own a song and not wait for it to be broadcast, I went to the record store and purchased a vinyl album.
Now, of course, assembling a playlist is as easy as clicking a few buttons in Spotify or Apple Music, where vast amounts of music can be streamed for free or a monthly subscription fee. I and many others rarely purchase albums anymore—and this has caused a huge and painful transition for many musicians. For instance, a 2020 study in the U.K. found that 82 percent of musicians earned less than $270 a year from streaming music platforms. 
Musicians are not alone. These days, most artistic products—such as movies, music, and books—are distributed by powerful tech gatekeepers that control artists' access to audiences and determine how much money they will make. The control over distribution is occurring just as the cost of distribution is plummeting: It's much easier to distribute digital music or e-books than physical records or books.
This change can be bad not only for creators but also for society. Consider libraries, which can be forced to pay as much as $27 per student to rent—not own—a copy of "The Diary of Anne Frank." Just this week, a coalition of more than 300 authors signed a letter criticizing the publishing industry for supporting a lawsuit against the Internet Archive for lending digital books for free during the pandemic. The publishing industry, for its part, claims that the archive is not a library and its program is a mass copyright infringement.
Meanwhile, author and activist Cory Doctorow and legal scholar Rebecca Giblin argue that publishers and authors should stop fighting each other and instead fight against the gatekeepers that are keeping them both scrambling for scraps. In their new book, "Chokepoint Capitalism: How Big Tech and Big Content Captured Creative Labor Markets and How We'll Win Them Back, Doctorow and Giblin lay out some strategies that they say could bring some equilibrium to creative markets.
Doctorow is a science fiction author, activist, and journalist. He is the author of many books, most recently "Radicalized" and "Attack Surface." In 2020, he was inducted into the Canadian Science Fiction and Fantasy Hall of Fame. Giblin is a professor at Melbourne Law School and  director of the Intellectual Property Research Institute of Australia, the Author's Interest Project, and Untapped: the Australian Literary Heritage Project.  
Our conversation, edited for brevity and clarity, is below.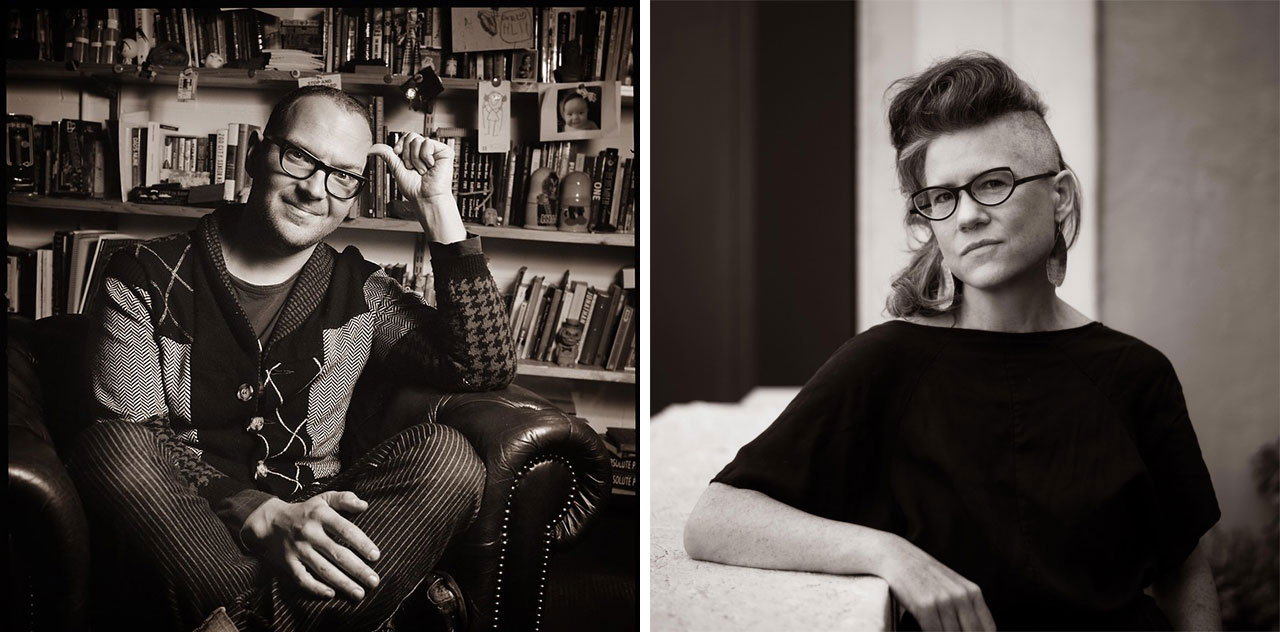 Angwin: In your book, you describe a shakedown of the entertainment industry that has been enabled by Big Tech. Can you give us a summary of the topic and explain how this transformation is harming creators?
Giblin: To use the music industry as an example, there used to be only a few record labels that controlled the vast share of the world's recorded music and song rights. They were also controlling distribution to stores, which was the only way music was getting out, as well as how it got onto the radio. Then, the advent of digital technologies and the internet meant that those markets widened and artists had alternative ways to make money from new sources. However, what we're seeing now is that those markets are closing back up as tech and the music industry have become incredibly concentrated. 
We wanted to write a book about these choke point markets, which are what you get when powerful entities create barriers that prevent the competition that is supposed to be central to capitalism. Choke points are what allow large players to take more than their fair share, and overwhelmingly what we see is that the money they are taking is coming from creative pockets.
Angwin: Can you talk a bit more about how tech has enabled these choke point markets?
Doctorow: It is really a combination of tech and law that has built these choke points. Tech has an intrinsic lack of choke points because the universal computer is a tool you can plug anything into. I wrote an essay about what it would mean if a co-op could take all of Amazon's [product ID] numbers and correlate them to inventory in the stores in your neighborhood. Then you could write a browser plugin that, when you search for a widget on Amazon, instead of showing you a "buy it on Amazon" button, it would show you a "buy it from your corner store" button. 
Hypothetically, we've got these wide-open markets, but what tech has figured out how to do is combine technology and the law in such a way that interoperability, while technically possible, is increasingly illegal. Between Digital Rights Management (DRM), patents, trade secrecy, and innumerable other legal maneuvers and strategies, Big Tech has been able to interrupt the super competitive cycle of tech. For example, if you cannot easily export a playlist that you love and bring it to a rival platform, then you get locked into Spotify. All of these things become a tool to lock in supply chains. Big entertainment companies and big tech companies can sometimes negotiate among themselves for resolution, but for the most part, when it involves creators, they are just left out in the cold.
Angwin: You use Audible as an example of a company that has created a really suffocating choke point market. Can you describe what it did? 
Giblin: Audible has a monopoly over audiobook purchasers, meaning Audible (the seller) has a lot of power over customers (the buyers). But Audible also has monopsony power, which is when a single buyer (Audible this time) has a lot of power over sellers (in this case, publishers and authors). That's because, if they want to be able to make their audiobooks available to Audible's huge share of the market, they have no choice but to go through Audible to do so.
Audiblegate is like a textbook example of Amazon's flywheel at work. Amazon loves to talk about this as a virtuous cycle: They've got these lower cost structures that allow them to offer lower prices, which then attracts customers, which then drives traffic, which brings in more sellers, and so on. But what's really going on here is not a virtuous cycle—it's an anti-competitive cycle. 
What we're really seeing is that Amazon does everything it can to lock customers in. With Audible, for example, it's DRM, it's the system of monthly credits, and it's an extraordinarily generous returns policy that encourages subscribers to return audiobooks, no questions asked, even if they've happily listened to the whole thing. Audible charged the whole amount of those returns to the independent authors who were using Amazon's ACX platform [the platform that allows authors to upload their own audiobooks].
[An ongoing lawsuit in the U.S. District Court for the Southern District of New York, Golden Unicorn Enterprises, Inc. v. Audible, Inc., alleges that Audible's accounting system has resulted in authors "being paid far less than 25% to 40% of the value of the Audiobooks it distributes, the percentages for which they contracted." Audible has denied the allegations.] 
Doctorow: This is how choke point capitalism works. There is a lobe on one side of the hourglass that's full of customers and a lobe on the other side of the hourglass that is full of workers. At the pinch point, you have Amazon sticking its hand in workers' pockets—able to take more than their fair share because each side has to go through them to reach the other. 
Angwin: You propose multiple solutions in your book. Can you talk about a few of them?
Doctorow: One solution I like is making some small changes to the way that contract law works in respect to nondisclosures following audits. If you sign a contract for royalties, chances are it will include some clause that allows you to audit those royalties so you can find out whether or not your publisher or studio or label is paying you what it owes you. A lot of creators can't afford to take advantage of this, but if you can, and you discover you are owed money, then generally, in order to get the cash, you have to enter into a settlement with the firm. These settlements include a mandatory nondisclosure clause which prevents creators from talking about the case. That means you can't go tell similarly situated creators where they can go looking for the money that they're owed: You have to stay silent. We talked to one source who found six figures missing but they couldn't tell their fellows there might be buried treasure waiting for them too.
Because of consolidation, almost all of these contracts are consummated in either New York, California, or—because of Amazon—Washington State. This means that very small changes to the contract law in three states regarding nondisclosures covering material accounting errors that adversely affect people getting royalties could immediately put more money in the pockets of more creators than all the copyright expansions since 1976. 
Angwin: I was really intrigued by your proposed solution of competitive compatibility, or adversarial interoperability. Can you describe this?
Doctorow: Historically, one of the things that made tech a dynamic marketplace was the fact that new companies could reverse-engineer the technologies that old companies had made. For example, you could create an IBM PC clone computer, and there was nothing to stop you from doing it. What has changed since then is that the law has made it much harder to build those new services. If you wanted to build a rival to Audible where the first step was to import all your old Audible books and put them in the new app, that would be illegal. If creators were allowed to make interoperable products, they could build new services that gave them a better deal. They could then explain to their fans that, if they followed their favorite artists to these new services, those artists would get a better deal and the only thing that would be lost would be the money currently being shuffled off to these intermediaries who were shaking them down.
There's lots of ways that you can imagine doing this. For years I have operated my own online bookstore where, on behalf of my publishers, from McSweeney's to Macmillan, I sell my e-books just like Amazon does. However, instead of getting the 25 percent of the 70 percent that the publisher gets, I get the 30 percent that Amazon would normally take, and I get the 25 percent that the publisher would normally send back to me. You could imagine allowing every author to build one of these websites and then just having a browser plugin that, as you shopped on Amazon, instead of seeing "buy it on Kindle,'' it would say "buy it from the author." The author would double their royalties by doing that.
---
As always, thanks for reading.
Best,
Julia Angwin
The Markup
(Additional Hello World research by Eve Zelickson.)