Hello, friends,
It is Independence Day weekend here in the United States. In the spirit of democracy, I want to focus on one of our most cherished values: freedom of expression.
The ability for people to speak up and express dissent against the government is one of our founding values and an important human right. But these days, the attacks against freedom of expression are coming fast and furious around the world—particularly in India, the world's largest democracy. According to the British human rights group Article 19, freedom of expression in India has plummeted in the 10 years from 2009 to 2019—a decline surpassed only by Brazil.
The traditional way that governments attack freedom of expression is by jailing and harassing journalists and dissidents. They still do that, but internet censorship and regulation of content—particularly social media content—is increasingly the new battleground, with Big Tech companies caught in between.
In India, a recent flashpoint has arisen around rules that went into effect in May that require tech companies to comply with content takedown requests from the Indian government. In June, three U.N. special rapporteurs wrote to India stating that the law does "not appear to meet the requirements of international law and standards related to the rights to privacy and to freedom of opinion and expression."
As the deadline approached for social platforms to comply with aspects of the law, the government raided Twitter's Delhi office, in what Twitter characterized as a form of intimidation. Meanwhile, WhatsApp is suing India, claiming that the rules are unconstitutional and would force it to break encryption. And last year, India banned TikTok.
To understand the challenges to freedom of expression in India, I spoke with Chinmayi Arun, a fellow at Yale Law School who founded the Centre for Communication Governance at National Law University Delhi. Arun is a legal scholar who has served on the faculties of two of the most highly regarded law schools in India and was a fellow of the Berkman Klein Center for Internet & Society at Harvard University from 2017 to 2019.
The following interview has been edited for brevity and clarity.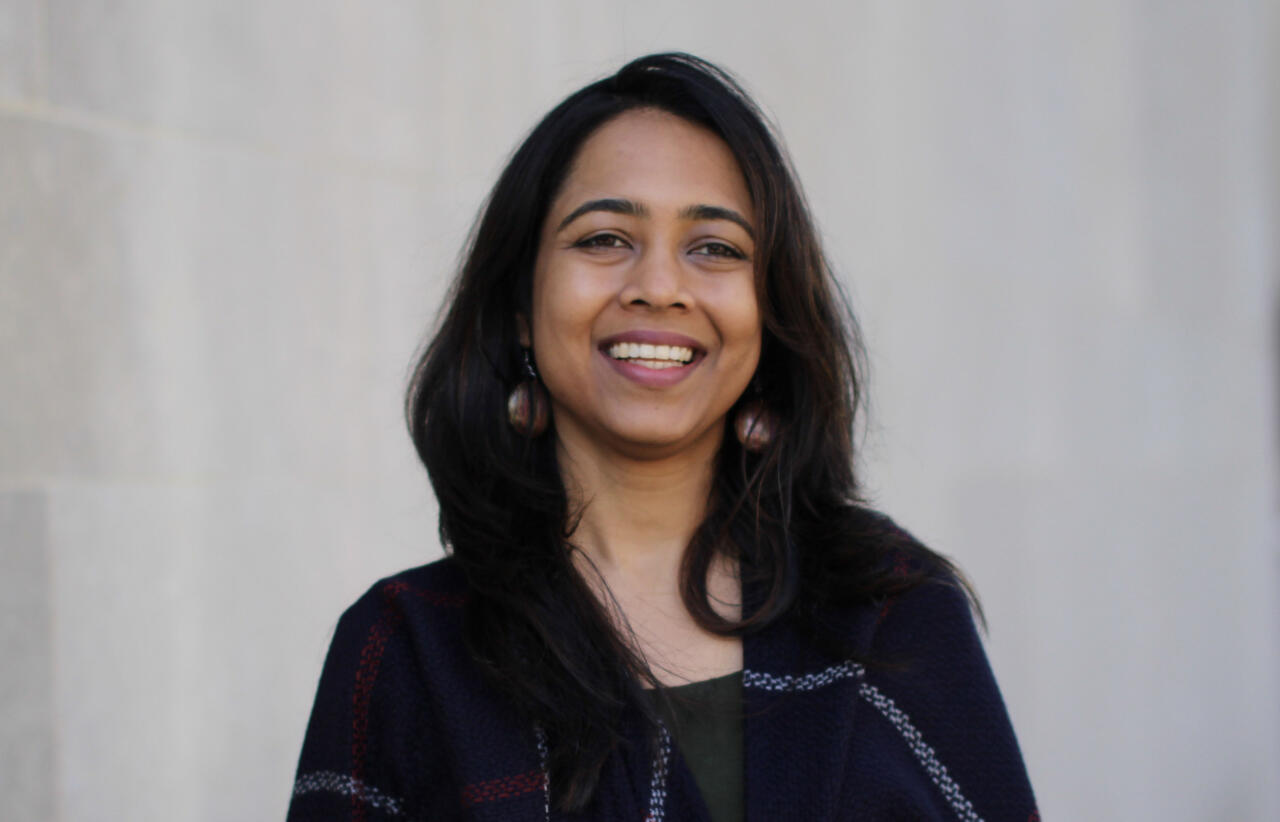 Angwin: The Indian government has been arresting journalists, students, and academics, and increasing requests to social media companies to take down offending posts and accounts. Is there a freedom of expression crisis?
Arun: Yes, there is. Although what is now the opposition has its own history of censorship, in my lifetime I have never seen a higher number of journalists facing criminal proceedings for the work that they do and human rights defenders in prison. Although these people are usually accused of serious criminal activity against the state, it is becoming apparent that it is risky to criticize the government or the state.
Even academic institutions have not been spared. India's best management school was asked to share a student's Ph.D. thesis with the Ministry of Education. One of India's finest intellectuals resigned his university position because his public writing was seen as risky for the university.
The India I grew up in, taught and wrote in had a great tradition of public debate. I have worked with government ministries, and disagreement was accepted, respected, and welcomed. The freedom of expression crisis is bigger than direct censorship. It is now far more difficult for civil society to accept foreign funds, journalists receive death threats, and online news websites and platforms like Netflix are gradually being subject to increased regulation.
Angwin: It's interesting to look at social media versus the government because the one thing that's good—and bad—about these companies is they're bigger than any government. They can kind of throw their weight around. And currently they are fighting on behalf of freedom of expression for their users. What impact could that have?
Arun: It is unfortunate that Indians are this dependent on the big tech companies to push back. Their incentives to push back are limited because they fear being banned entirely from India or having some of their new profit-making ventures run into trouble over regulatory approval. India is one of their biggest markets.
The companies have two modes of following law (which I have discussed in this draft paper): One is that they get a written order from the government and they choose either to follow it or to challenge it. The second way is they have internal policies that declare certain types of content as illegal locally. In the past, politically sensitive but constitutionally protected speech about Kashmir, for instance, has been flagged as illegal. The companies' compliance with local laws is not subject to any of the appeals and the self-regulatory systems that they've set up for their content policies. While government orders may find their way to the Lumen database or into transparency reports, overbroad internal policies flagging sensitive content as illegal are opaque. In other words, Indian citizens have little recourse if the companies voluntarily block speech at the government's nudging.
Sometimes, the companies do offer resistance. Recently Twitter did so when asked to block content about the huge and highly significant farmers' protests. The company did suspend and block some accounts but argued that media companies, journalists, activists, and politicians have the right to freedom of expression in India. This resistance depends on the companies' choosing freedom of expression over their business interests.
Angwin: You've written about WhatsApp rumors in India that have led to lynchings, and you argued that the rumors leading to violence should be seen as incitement to violence and not as "fake news." However, the government has used those lynchings to support its call for WhatsApp to turn over information about its users. WhatsApp has sued the government claiming that the information the government seeks would break encryption.
Arun: A very large section of the Indian population uses WhatsApp, and WhatsApp has more users in India than anywhere else in the world. India has over three times more users than Brazil, which follows it as WhatsApp's second-biggest market.
There was a back-and-forth between WhatsApp and the Indian government about the lynchings. The Indian government insisted that WhatsApp is the major reason that the lynchings are happening and that for law-and-order reasons they need to introduce traceability so that the government can trace rumors to their origin.
I think that this is a questionable approach because it assumes that if you arrest the individuals that are the source of the hate speech, that will solve the problem of the lynchings. I question whether that is a reasonable assumption to make because most academic studies on hate speech suggest that hate speech doesn't lead to violence, except under very particular circumstances. It is in a certain kind of social context—a sense of insecurity, tacit approval from local leaders and authority figures, and a narrative through which violence is permitted and justified—that hate speech leads to violence.
Angwin: Twitter is also in a battle with the Indian government right now. How did this come about?
Arun: Last year, there were protests by farmers who were protesting laws that would threaten their livelihoods in profound ways by changing the way in which the market for their produce is being regulated. They protested peacefully through the bitter cold winter months. The mainstream media was constrained somewhat in its coverage due to various forms of government pressure and also COVID, so social media was the way the farmers were able to communicate about what was happening with them to the world. Over time they started getting a bit of international support from celebrities that were speaking up for their cause.
Around this time, the Indian government started issuing notices to the platforms asking for news of the protests to be silenced. And there was a point at which Twitter started questioning some of the government notices, saying, correctly, that they were not consistent with the constitution.
It was around the same time that the controversial amendment to the IT rules was being debated. These rules create what Nicole Wong in the past has called "the hostage problem." [ED. NOTE: Nicole Wong is former counsel to Google and Twitter and is on the board of The Markup.] One of the reasons that global companies give for compliance with laws that they don't see as consistent with international human rights is that they put their local staff at risk when they don't comply.
Before Twitter, WhatsApp was confronted with the hostage problem. As a part of the negotiation over the lynchings, the Indian government said WhatsApp needs to have a presence in India and a designated person for the government to contact. And WhatsApp agreed.
Twitter has had local staff who engaged with the government in the past, but they resigned this year. Now the Indian government is insisting that the rules require that they appoint an employee in India who is answerable to the Indian government. I believe that Twitter tried to appoint a law firm and was told they cannot.
The government insists that Twitter staff should be in this position, which arguably puts the staff member, or the "hostage," at risk when Twitter offers the government resistance. While asking for accountability may not ordinarily be unreasonable in a sovereign democracy, concern for their local staff makes global tech companies more vulnerable to government pressure. If a state tends to press global social media companies to restrict people's rights, it is not a good idea for the company to appoint local staff in that state.
Angwin: So what is the solution?
Arun: There are no easy answers. Big Tech has its problems and ought to be regulated. But the trouble in India is that the government isn't setting up an independent regulator to push the companies toward healthy, right-enabling practices that would lead to content pluralism and a functional market. Instead, it's directly regulating politically sensitive content. This lies at the heart of the role of what freedom of expression is in a democracy: The government cannot directly use web-based intermediaries to restrict what journalists, activists, and others say online.
But the manner in which this battle is playing out is unfortunate, because it could lead to jurisprudence in which we leave it entirely to the companies to decide what they do and do not want to do about speech. That would take us down a dangerous path. We cannot treat the companies as harbingers of freedom. The fact that they are choosing to push back in the interest of freedom of expression today doesn't mean that they will continue to do so in the future. To make constitutional rights dependent on the companies and their choices is also dangerous in the long run.
---
As always, thanks for reading.
Best,
Julia Angwin
Editor-in-Chief
The Markup